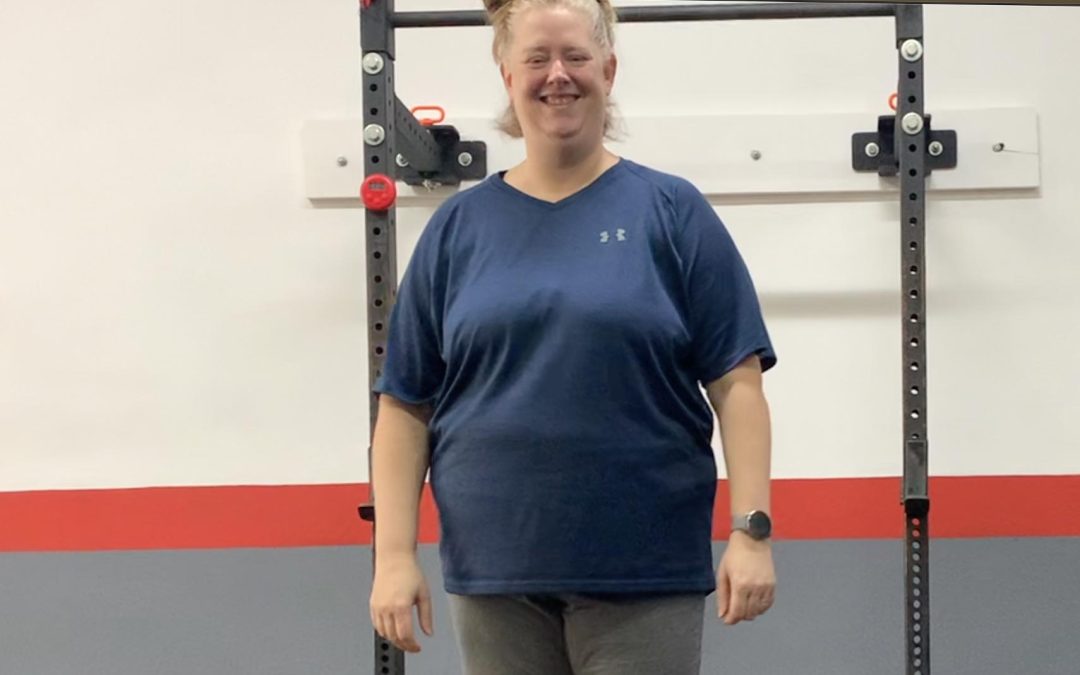 Working with Shaun and his team @ Hygieia has been nothing short of transformative for me. I credit strength training as being a key part of my treatment plan to turn around several chronic disease diagnoses I received on my 50th birthday, including diabetes, high blood pressure and fatty liver disease.
I am not a fan of gyms or working out. I am a busy person and struggle to commit time to exercise. Working with Shaun I saw incredible results in just 2 one-hour sessions a week.
Shaun is incredibly knowledgeable and patient and FUN! He was instrumental in helping me train through an injured shoulder, an IT band issue, and minor aches & pains.
If you want to seriously change your health and how you feel in your body – becoming strong and confident – work with Shaun. It's an investment in the rest of your life and you won't regret it!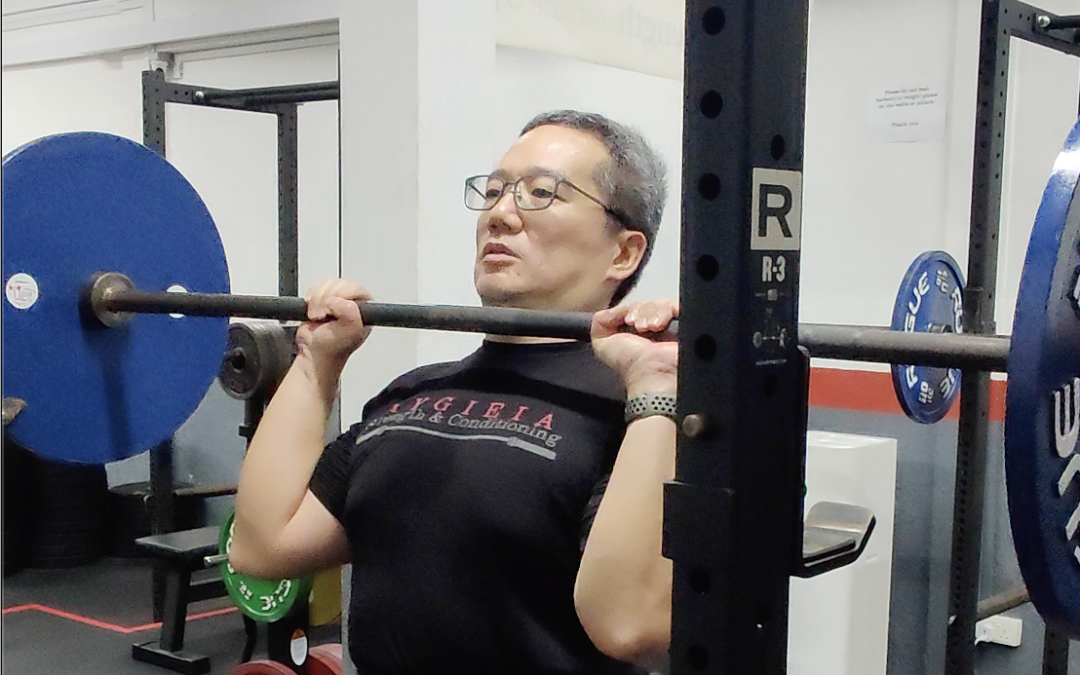 I started training with Shaun less than two years ago, as I had plateaued on my squats and deadlift at about 70-80kg. I am now able to squat 120kg for reps; and deadlift 130kg for reps. Shaun is patient; and will take time to explain questions I have.

If your aim is to get stronger and somehow a well-intended nudge in the right direction is of paramount importance to you, Shaun is definitely the coach for you in many ways than one. Well, if no nudge is needed, that would be an even better deal for all the parties involved. Realistically and more than often, we may need someone to 'crush' or 'annihilate' our excuses and propel ourselves forward meaningfully in the complex arena of strength. IMHO, he is the one bar none (no pun intended).

They have professional, patient coach that every novice lifter would love to have. Under his guidance for less than 10 sessions, I can now independently perform the lifts that I once couldn't do on my own.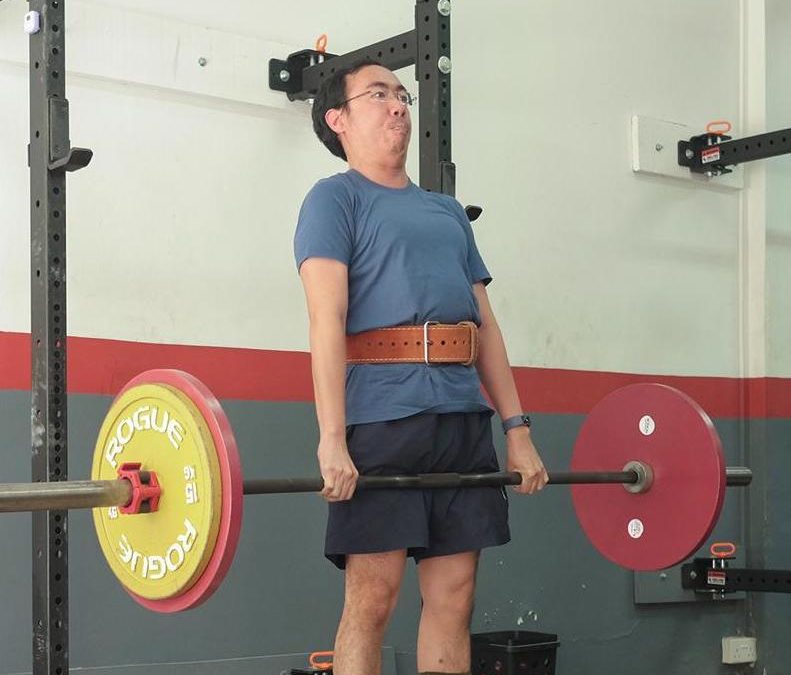 I was coached by Marvin for 4 years and he helped me to achieve strength goals through all the ups and downs of training. I highly recommend Starting Strength for people looking to get stronger and the coaching from Hygieia so that one can perform the lifts in an effective and safe manner.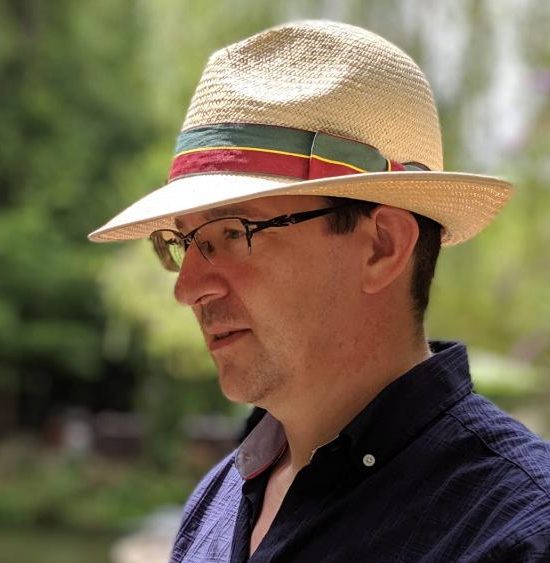 Great gym. We were complete novices, the gym was very welcoming and Shaun has helped coach us to a level we are proud of. We thought we were too old to take up weights, turns out we are far from the oldest members

I've trained with coach Marvin for almost two years. I was able to achieve my goals. He is very professional, patient and friendly, with him I learned how to do barbell exercises safely and effectively.
The gym is well equipped, and clean. It has calibrated plates (so you know exactly how much you're lifting) and micro-plates for small adjustments (believe me it makes a huge difference). I would recommend this gym for young and old alike.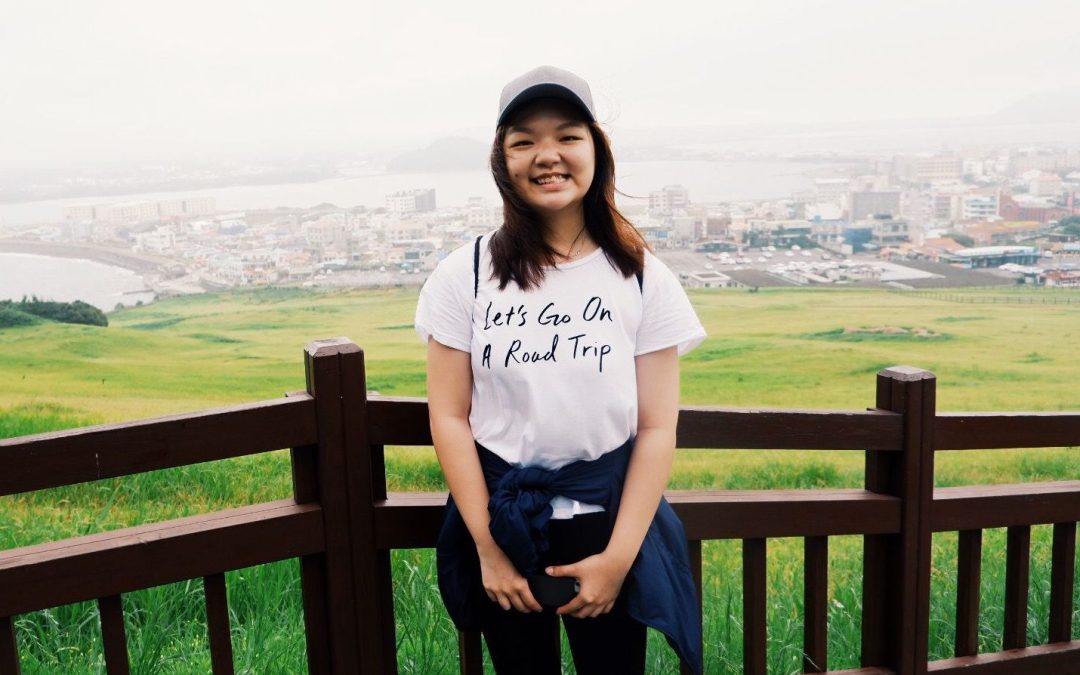 I've signed up for the Barbell Clinic recently to learn proper barbell techniques. It was very informative and enjoyable! Shaun was the trainer conducting the session. He was very friendly and professional; patiently answering my queries/concerns and showing videos to explain better.
With his cues and adjustments, I was able to lift pain-free and more confidently. Highly recommend Hygieia to anyone interested to learn barbell!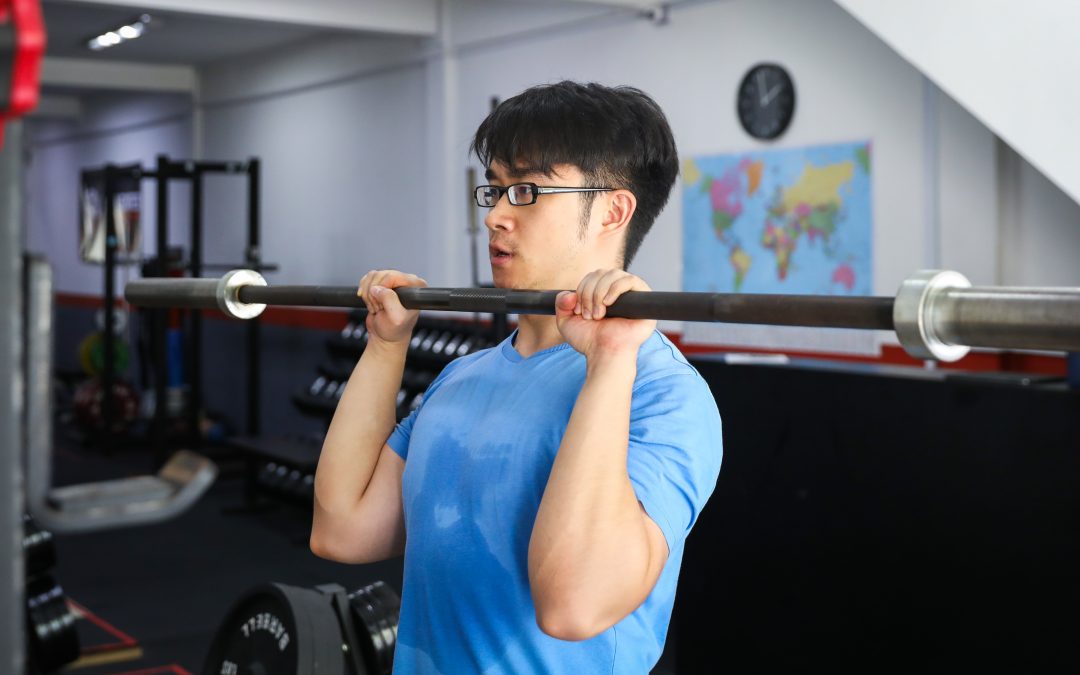 If you're new to lifting and want to learn how to perform the big four compound lifts (i.e. squat, deadlift, overhead press, and bench press) properly, look no further than the Starting Strength method. Whilst you can purchase the book and watch tutorial videos on YouTube, nothing beats having a qualified coach scrutinise your form in person.
For beginners, I think it's better to undergo private/semi-private coaching sessions at Shaun's gym. For folks who are not new to the big four compound lifts and just want someone with a trained eye to help improve your lifts, the 2 hour Barbell Clinic may be more suitable for you.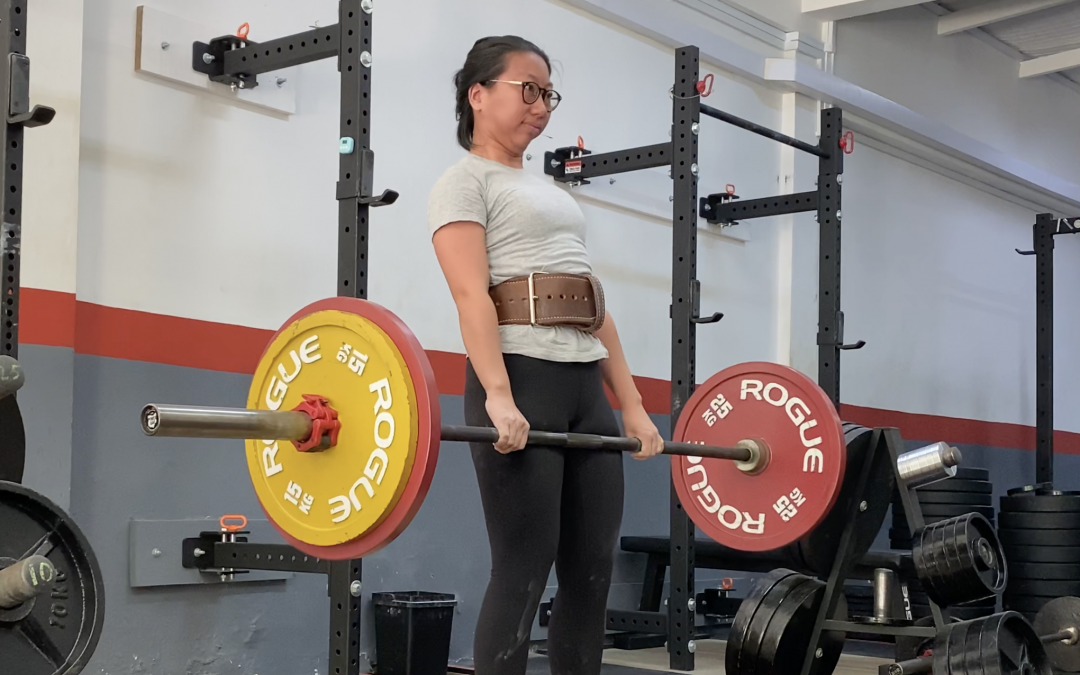 I've been training at Hygieia for the last 2.5 years and I have to say that this is, hands down, the best gym I've ever been to in my life. I've been struggling to stay fit since my late teens and going to the gym has always felt like a chore.
I've never struggled with obesity, but felt really weak during strenuous activities like long hikes abroad. Sitting at the desk for long hours every day also developed back pain.
I found Hygieia through serendipity and have become the strongest I've ever been. My back pain is gone (because I've strengthened my back from deadlifting) and I found a new interest in powerlifting!
Shaun and Marvin are excellent and attentive coaches, and I always feel safe training here even with weights double my body weight. As most people here are regulars, Hygieia has also developed a community, instead of a constant stream of people churning in and out. I cannot recommend this gym enough.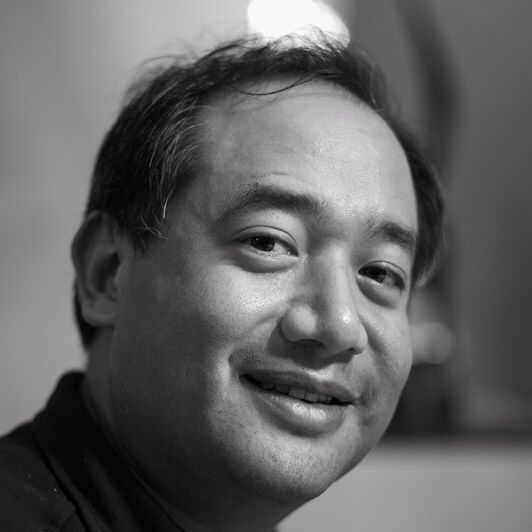 I went for the barbell clinic. Shaun was very professional and was able to teach me, a total beginner, how to lift in a way that was clear and jargon-free. This gym specialises in barbell training.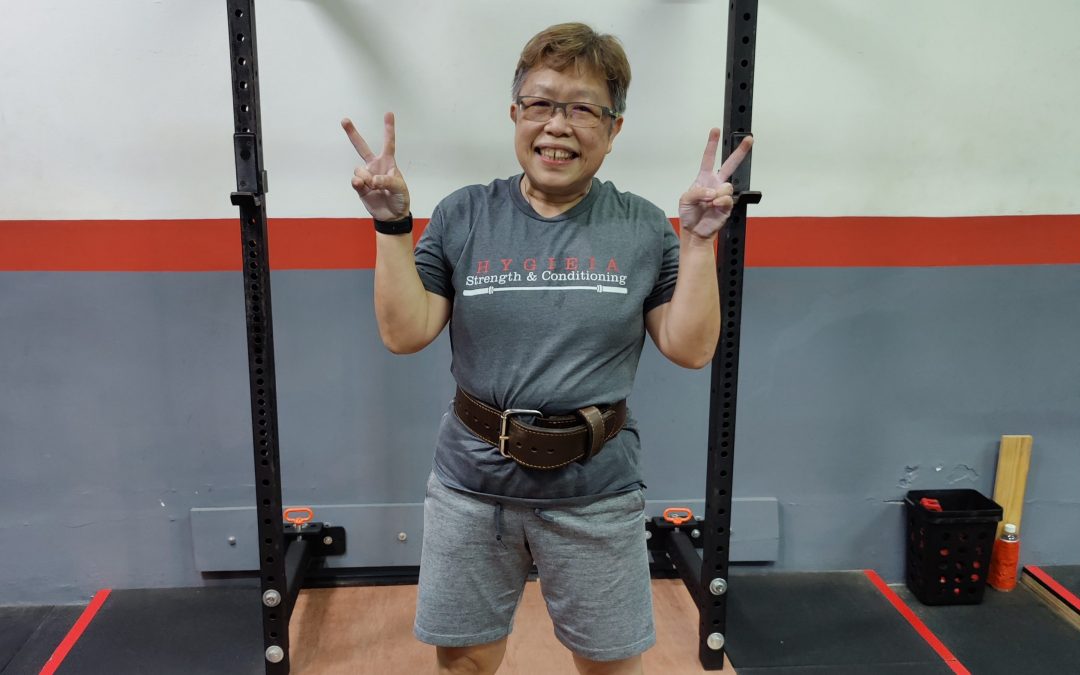 I started working out with Shaun in December 2020. I was suffering from debilitating pain from worn out cartilage of my left knee. The awful discovery happened in January 2020. I went for physiotherapy and even for painful massages at a TCM clinic.
By March it got so bad I was walking with my trekking stick. By April, I had to board my dogs as I couldn't walk them anymore. Having been running for many years as well as working out on my own in a huge commercial gym for almost 40 years, the immobility was hard to swallow.
But well-meaning friends and colleagues told me that this was part and parcel of ageing. I was 59 in 2020. But I was not about to give up on being active. A friend, Michell who have been working out at Hygieia kept nudging me to give the gym a try. I was sceptical and in fact quite horrified by the idea of lifting weights when I could hardly bear my own weight. I shuffled through the year – there were good days and there were bad ones.
When the December school holidays hit, Michell was nudging again. So I went down to check out the gym. I saw a mix of young and more senior clients but I was still hesitant. What if I injure myself? I went down a second time and what gave me the final push was seeing a 73 year old petite lady going through her paces with Shaun. Shaun was observing her every move with hawk eyes. She did not start pressing till her posture met with Shaun's approval. I was impressed and I knew then that I would be in good hands. I signed up!
By the time I hit March this year, three months after I started, I could do what I could not last year: walk up and down stairs with no pain, walk long distances with my dog, yes, very importantly, I can squat again with no pain! My friends said I have better posture too.
Working out with Shaun further convinced me of his professionalism. He is constantly looking out for his clients even when he is working closely with me. He spots potential problem very keenly and my conversation with him about taking on senior clients being risky reveals his heart for recovery and better health for his clients. He said that to see his senior clients improve in their active lives gives him much fulfilment…now that is a coach I am happy to work with! I cannot wait to restart my training at Hygieia again.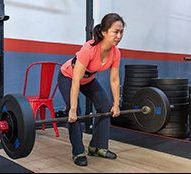 I've been training with Coach Shaun for three years now. Because of my bad back and the fear of hurting it again, I've held back from doing any vigorous exercises for the most part of my life. Under Shaun's guidance, I have not only strengthened my back (and the rest of my body), my back no longer hurts. I can't begin to say how much it has improved the quality of my life.
What is more important is how I've gained confidence in myself knowing that I am strong enough, knowing that I can do it in spite of previous injury and all the psychological fear and doubt that comes with that.
Shaun is a dream coach. He's clear in his instructions, patient with all the questions that I have, and encouraging when I need it. Being observant, he catches it every time my form is not right and helps me understand how to correct it.
If you want a program that will definitely make you stronger; if you want a positive environment to work out in; if you want a coach who is knowledgeable, kind, and yet still knows how to push you, at Hygieia, you know you are in good hands.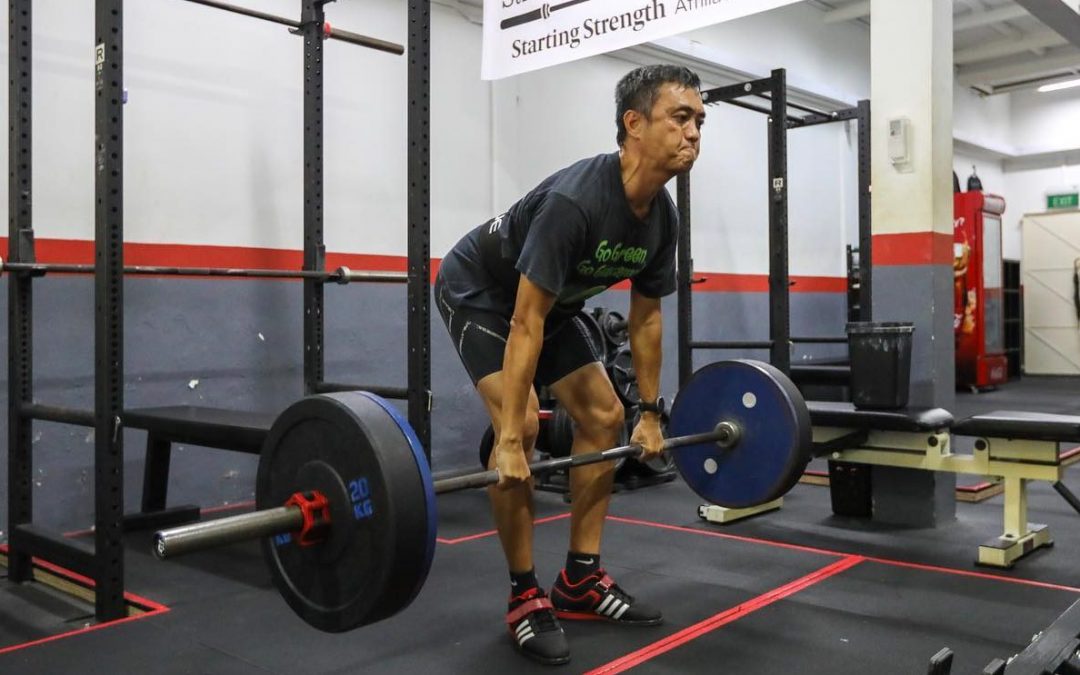 Had tried many gym and coaches for strength training for my core due to my chronic backache (which I later realised was a disc degeneration problem)..but always end up have more problem and more pain on the back. Was on daily dosage Arcoxia for almost a year until I chanced upon meeting Shaun.
After a few discussions and email on the detail of his training method….I started this barbell training with Shaun; with a lot of reservation..but I was desperate to find a solution to my chronic back problem ( desperate enough to even try acupuncture on my tongue).At the start, I was still quite sceptical on this training as I was constantly told that I "better take care of my back and don't carry too heavy load".
After 1st few sessions .. I thought to myself "what a waste of time.. asking me to carry such a light load… I am sure I could carry much heavier stuff..but Shaun advice against it giving me some explanation which I don't care nor remember…..but I AM SO GLAD I LISTENED
As time goes by, the load gets heavier and we adjusted the training and load according to my back "situations'…And yes.. there was pain…and I almost gave up…(till Shaun msg me to go back)hahahahah.
2 yrs passed… and I am glad that I am able to go back to my running and biking and swimming without the chronic pain and I no longer need the pain killers to sustain my training.
Result speaks for itself… I am a convert.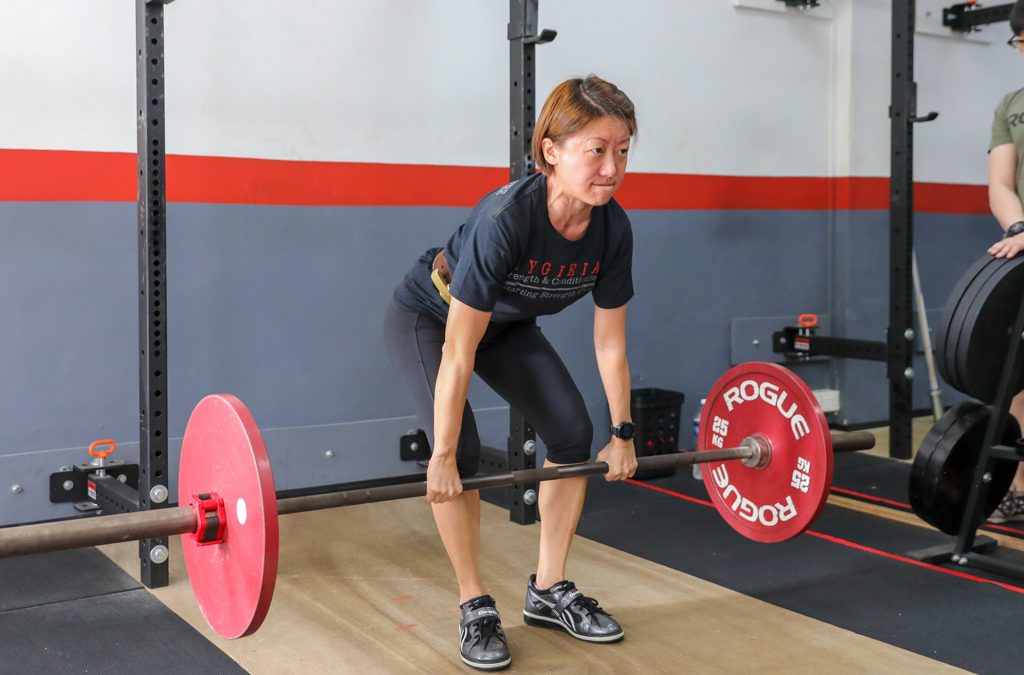 Starting Strength professional coaches Shaun and Marvin have deep knowledge about strength training and are passionate about sharing it at Hygieia. They approach each individual based on their current fitness/strength levels and know what is needed to help you achieve your desired goals.
I have been training with them for over 2 years. They are so patient in coaching the barbell lifts that even my 70+year old mother enjoys her regular sessions at this gym!  People are friendly and the place is well-kept.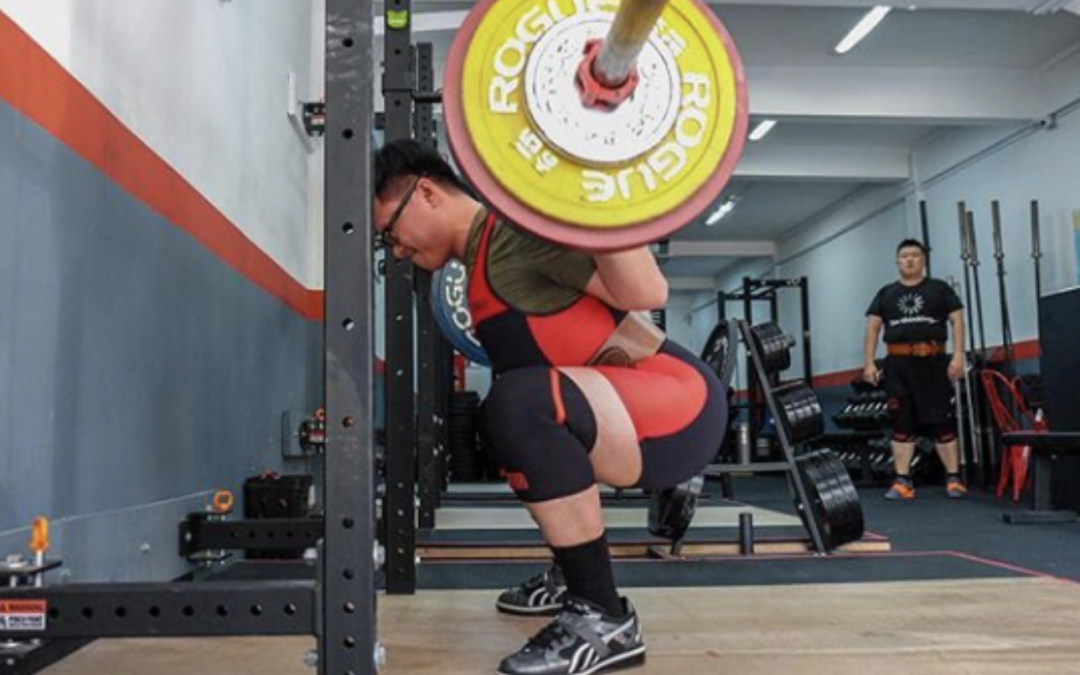 I have been training under the guidance of Shaun for almost 2 years now. Before I started training at Hygieia Strength & Conditioning, I was lifting without being coached and my progress plateaued quickly.
When I first started training at Hygieia Strength & Conditioning, Shaun rebuilt my lifting foundation from scratch using the Starting Strength Method to ensure that my forms are correct in order to lift heavy and progress safely.
From there, I was able to progress steadily and lift weights that I would have never imagined to lift before being coached by Shaun.
Hygieia Strength & Conditioning is more than just a gym. It is also a community where people celebrate each others' achievements and cheer for you while you grind out your personal records.
No matter your gender, age or size, come to Hygieia Strength & Conditioning if you are looking to get strong. Shaun and Marvin are more than capable to guide you to your goals and more.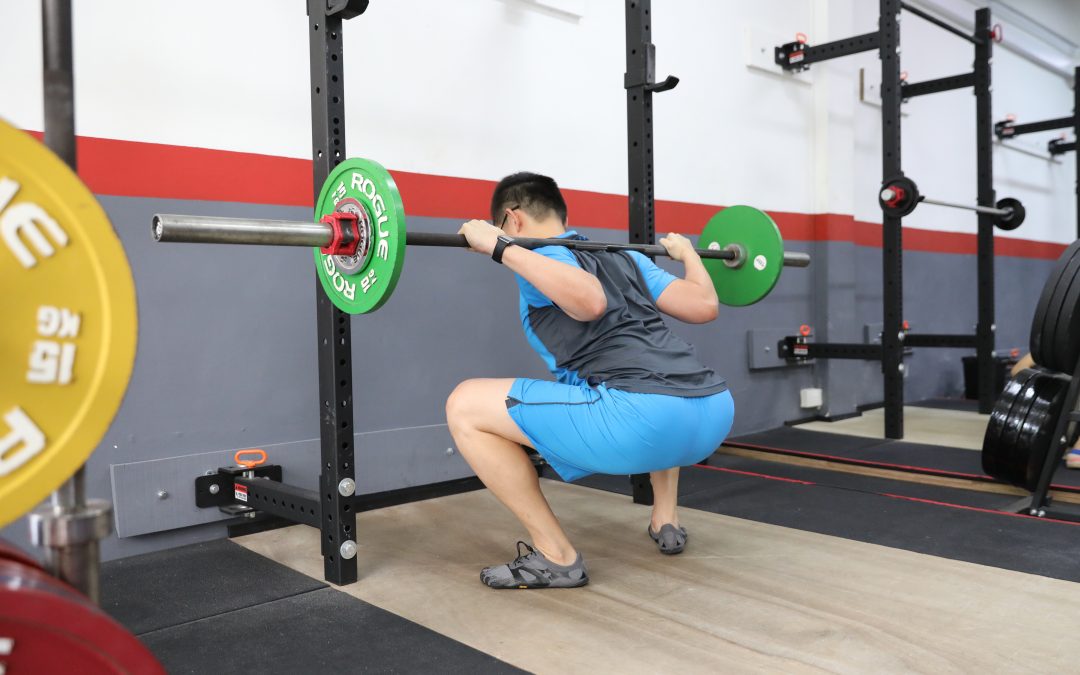 I dragged my Wife to a barbell clinic over the weekend. At the end of the two hours, I asked her how it was: "not bad". I think that's understating things, as I thought Shaun was very good! He is very professional while friendly, and is very much a stickler for proper form. His coaching also made a big difference: I've always felt that something was off with my press and deadlift form. With Shaun's instruction, I was able to learn and practice both exercises well.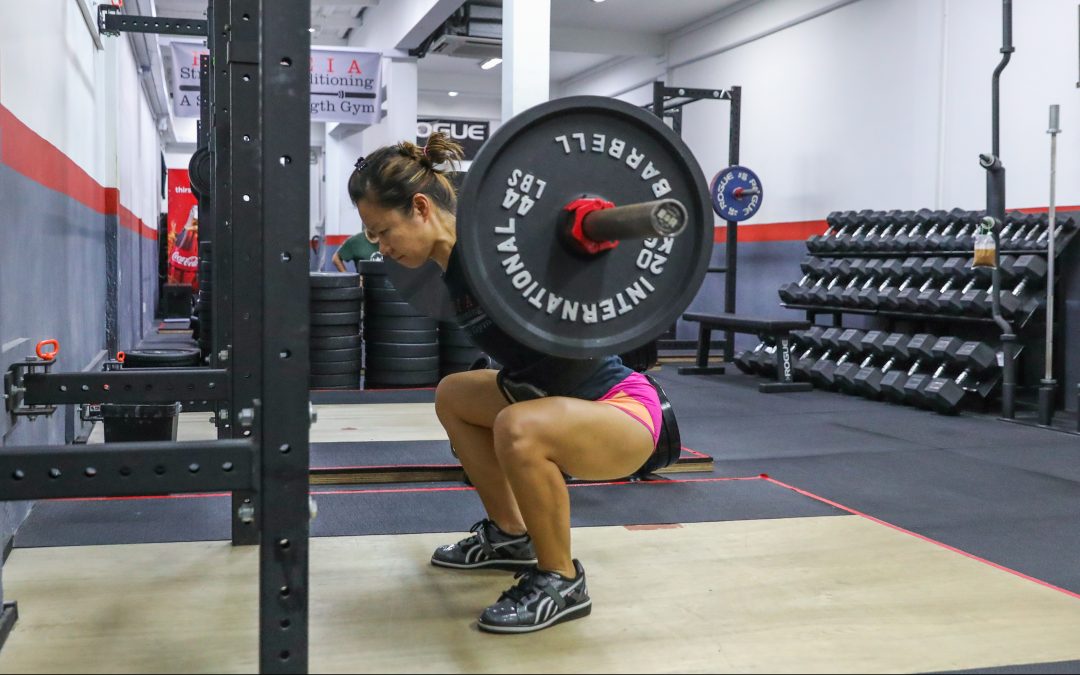 I trained under Shaun for a year and it is incredible how much progress i made. Also, my body has never been toner. You will be surprised at how much you can lift and squat under his coaching. I can even do pull ups now! I highly recommend this for anybody who wants to see progress, and see your body transform! Also, you will meet other very nice people who train under Shaun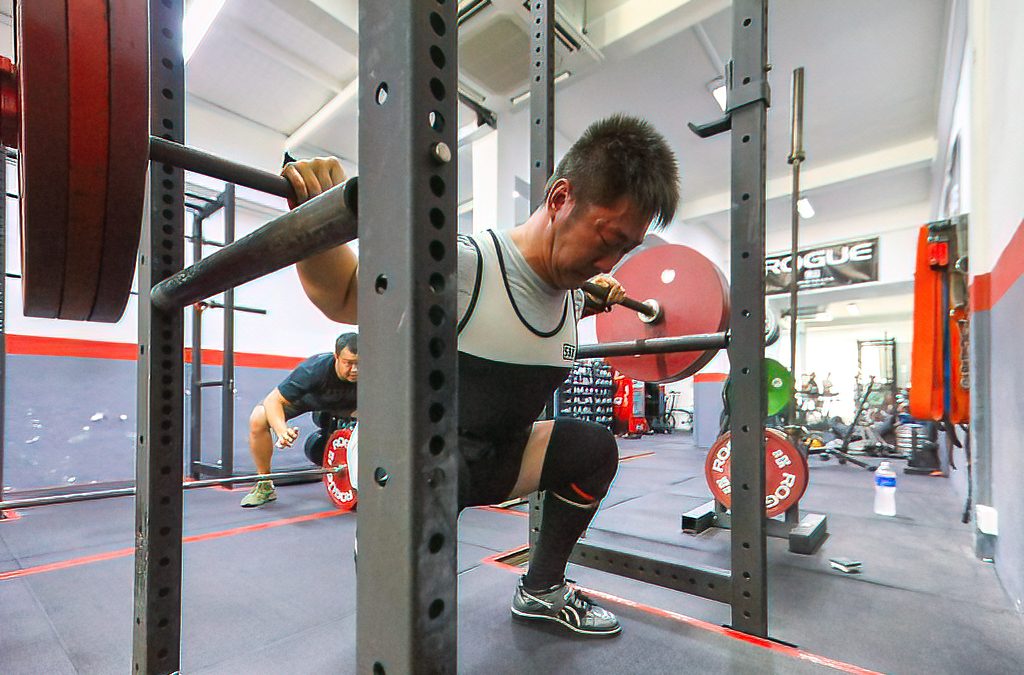 I started training with Hygieia with the intention of getting big and strong. Back then, I had minimal experience with the barbell. Not only was I weak on squats, deadlifts, and presses, I had no idea how to perform the movements efficiently and safely. Fast forward to now, I have added 40kg to my max(1RM) squat, 30kg to my 1RM benchpress, and 50kg to my 1RM deadlift. I also put on a significant amount of muscle mass while staying injury-free and relatively lean. I attribute the results to Shaun's well-rounded and thoughtful programming. I also unlocked a new milestone at my last strengthlifting meet, overhead-pressing 92kg (202 lbs), and again I credit this to my coach!
I highly recommend this gym to all aspiring lifters who desire the most straightforward, efficient and safe path to getting strong under the barbell. In particular, I strongly encourage middle-aged and elderly people to join, seeing as how Hygieia has helped my older lifting mates get strong (much stronger than most younger folks!) and vastly improve their overall quality of life. Starting Strength Coaches Shaun and Marvin are incredibly knowledgeable, meticulous, and encouraging. Although training can get challenging at times, especially when compounded by the inevitable stressors of everyday life, the coaches are always supportive and will have a constant hand in regulating the training intensity and volume to ensure the optimal dose of training stress for each lifter. Moreover, the sense of community within the gym is unparalleled. I've built friendships with the coaches and fellow lifters which I deeply treasure. Thank you Hygieia!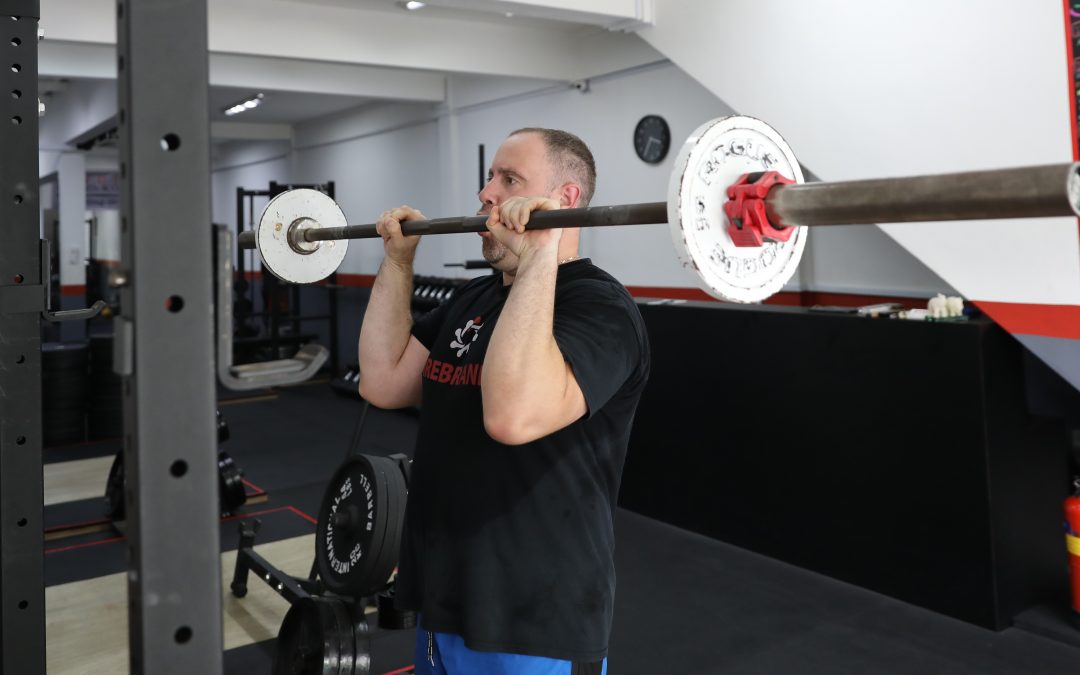 I had the pleasure of working with Shaun Pang (a certified Starting Strength coach) this week as I was in Singapore on business. The gym does not have all the fluff you would find at a commercial gym. It has several very nice Rogue racks, a/c, high-quality lifting platforms, barbells, dumbells, and enough weights to keep Ronnie Coleman happy for years.
Considering I pay only 240 EUR per YEAR for my gym membership back in Germany, the barbell clinic (2 hr.) was somewhat pricey at 350 SGD, but I will say that it was well worth the investment. I knew going in that 1 on 1 training with a starting strength coach would be expensive, for good reason, and Shaun is the only certified SS coach in the Asia Pacific as far as I know. It was the perfect opportunity for me to get the coaching I needed.
I left the barbell clinic very sore (I am still sore actually, more than 2 days and one very long flight home later) because Shaun gave me some very valuable tips on how to correct my lifts, and there were muscles working that never really got worked with my crappy form. He also took pictures so I could see exactly what he was talking about with his lifting cues. Overall Shaun's knowledge is very good, as one would justifiably expect from a SS coach, and I am very happy I invested in his services! I am definitely going back to see him when I return to Singapore – in the meantime, I will put all his tips to use and keep making strength gainzzz.
Thanks again, Shaun! 5 stars from me!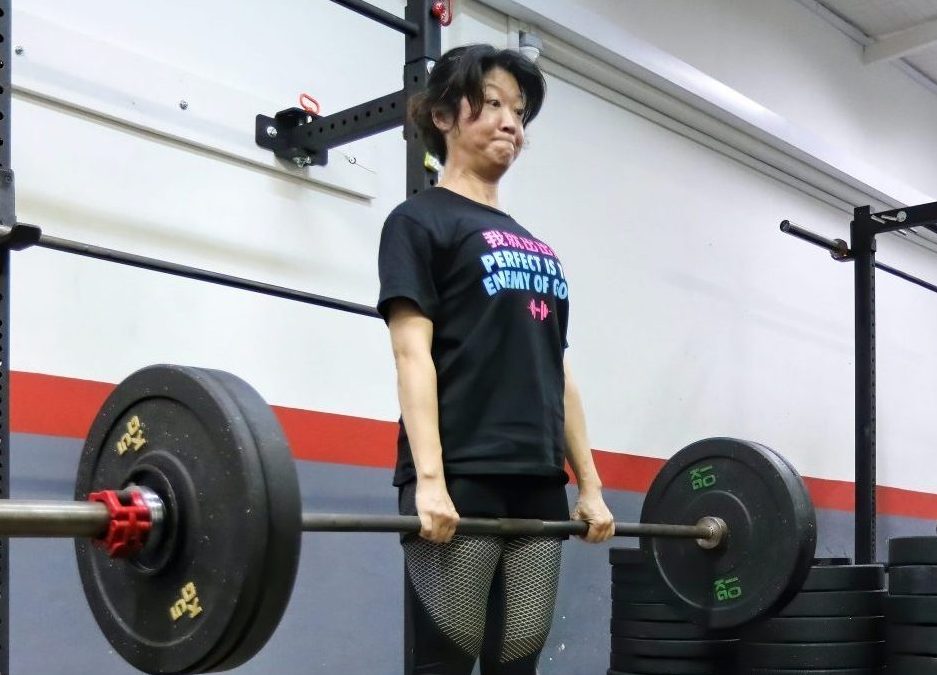 Before Hygieia, I am 52, looked 52, felt 60, acted 60.
Eight months with Hygieia, I am 52, look 42, feel 32, act 28.
Before Hygieia, pain sucked, and so did life. Starting strength after just 2 months into Hygieia weight training. The transformations of my own body and mind continue to surprise myself.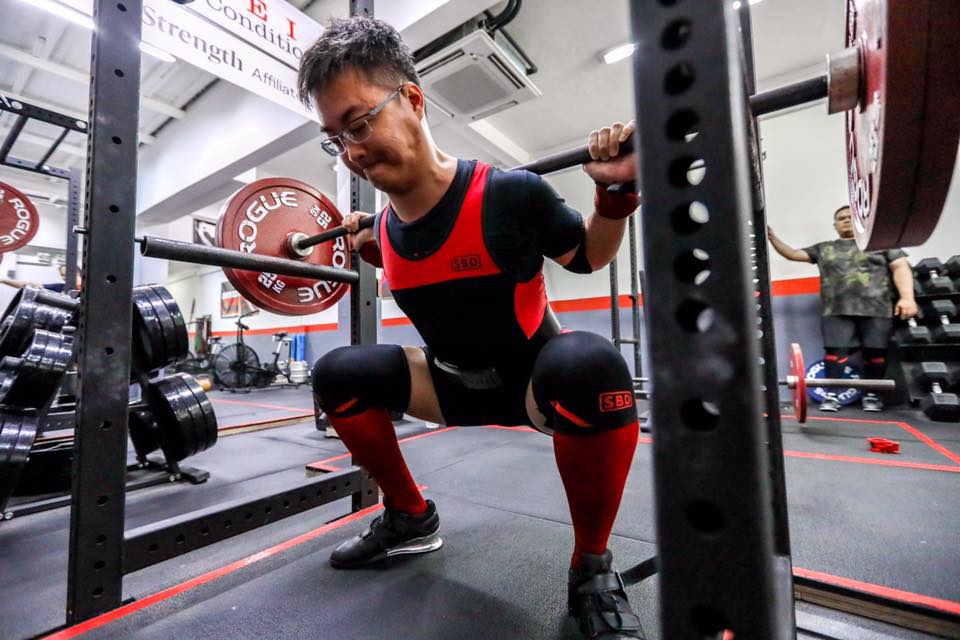 I have been skinny and underweight all my life and despite various training regimes, was never able to build muscle mass or gain meaningful strength.
I restarted weight training to manage work stress and build mental resilience and found Starting Strength worked well in weight progression. Learning to do it right was important for the long term and to allow me to reach my full potential. In the 2 years that I have been with the gym, I've gained 20+kg of muscle mass and broken multiple weight barriers that I thought was impossible.
Despite a previous elbow tendon injury and a meniscus tear on the knee, Shaun was able to coach me through all that successfully. I have lifted weights and broken barriers that I thought were impossible multiple times!
Shaun & Marvin are really great coaches and would highly recommend them if you want to get strong, build mass or even recover from an injury!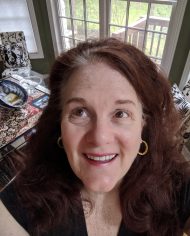 65 YO AND ON BOARD! A good friend invited me to train with her at Hygieia with Shaun while I was back visiting Singapore 6 days ago. I said yes, but was apprehensive because I have a fusion in my upper spine, had recently done rehab for a lower back injury, and have degenerative disc issues and arthritis.
Seeing my friend for the first time in a long while was an eye-opener as she is now beautifully fit and strong, as well as capable of lifting and squatting what I consider to be a great deal of weight, having belonged to many a gym when I was younger.
I had two sessions with Shaun and they were just excellent. He has years of experience and is the soul of patience, makes one feel welcome and at home no matter age or shape, and the whole atmosphere is congenial, other clients friendly and happy to share information about their obvious progress.
I was embarrassed at how much strength I have lost over time, but Shaun is skilled at reading a person's abilities and how to modify to move them forward without over-stressing. One is sore afterwards perhaps, but feels just the soreness of exercise, and in my case, none of the normal daily joint pain from degenerative disc disease and arthritis which is a first. When the 2-day interval was up and I went back for session 2, he modified the workout yet again to work through the initial, residual soreness in my thighs, yet added some new upper body workout. Afterwards, I had NO pain for the first time in many years and was able to spend a busy day on my feet and travel a long distance, not needing an anti-inflammatory for joint pain even once. He trains so that the muscle takes the workout, not the joints. Today has been the same.
My back stopped hurting for the first time in a few years as well. It has not started again and this is the end of day 2. I had persistent, alarming discomfort from the medical physiotherapy I received from the back injury two months ago, but none after this second workout, instead feeling stronger in the back. While it seems impossible to react so soon to two workouts, as I used to work out a lot, I am always amazed when my body snaps back, just have been having less success with the "snap" until this workout with Shaun. I just never had it happen without painful joints and spine before and it is a revelation.
Shaun located a gym which teaches this exact same method of training where I live. What I wouldn't give to be able to join Hygieia and train with Shaun, but as that is not possible, he ensured that I know where to go when I get home.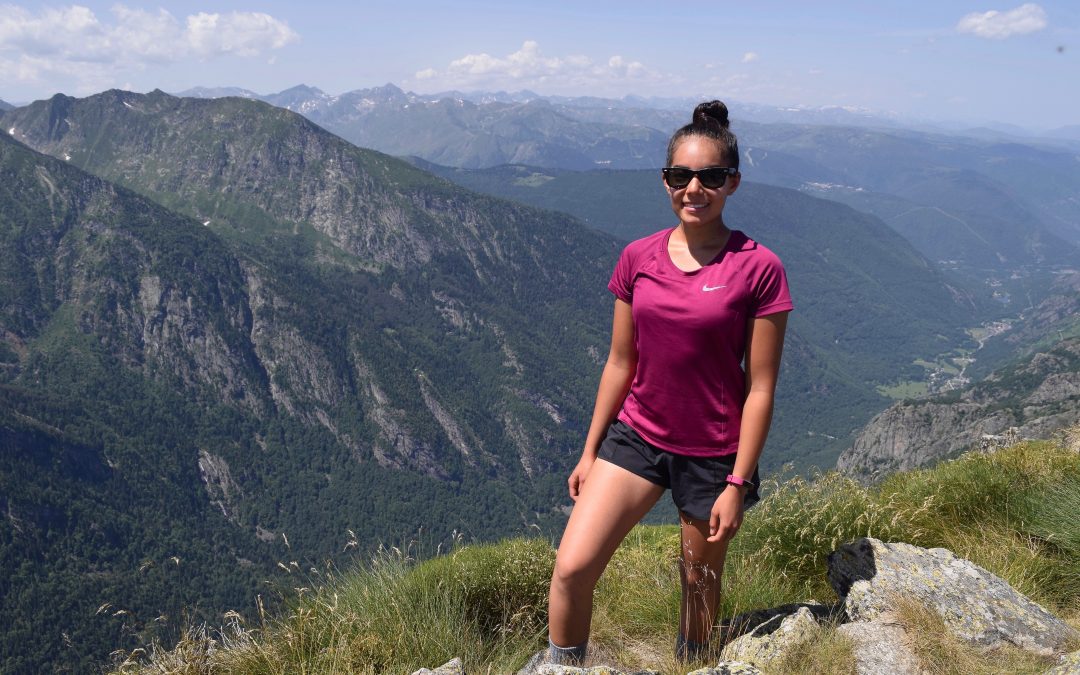 In August 2018, I emailed Shaun about starting barbell training, mentioning that I believed his gym could provide me with the guidance, feedback and support I need. Over the past year and a half, I have received exactly that.
Guidance, in the form of personalized programming, written feedback or screen recordings following each training session, and support through advice, understanding and accommodating any schedule changes.
I previously completed exercise programs on my own and with a personal trainer but never became stronger. Eventually, after reading Starting Strength and watching videos to learn lifting techniques, I began to understand the concept of progressive overload and the benefits of training with barbells. Even so, I was hesitant whenever I practiced the lifts on my own.
If you want to gain strength (read: carry your groceries) and train effectively, I highly recommended training with Shaun or at his gym.
Attending a 120-minute private session with Shaun allowed me to benefit from real-time feedback. Furthermore, follow-up online coaching enabled me to lift more than I ever believed I would—definitely, more than I would've on my own—and without injury.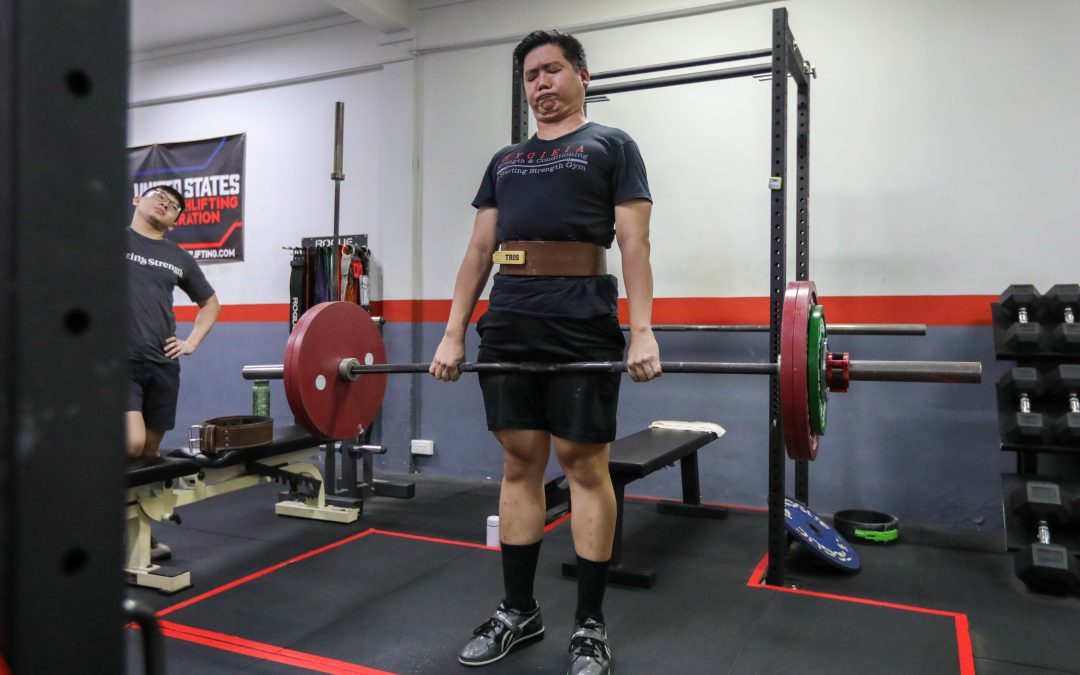 After tearing 75% of my PCL in an accident, I opted for conservative treatment (physiotherapy only, no surgery). However, physio could only take me so far — I needed to strengthen my muscles more to protect my body and preserve my mobility in case I had another accident. Hygieia specialises in just that with the Starting Strength method. Coaches Shaun and Marvin were extremely experienced and quickly eased me into performing the compound exercises with proper form. The workout is almost always in the Goldilocks range: not too easy such that you don't feel challenged, and not too hard that you are not able to complete.
At 28 years of age, my injury made me feel like a limping old man. But these 2 coaches turned that around for me. I absolutely cannot overstate how training here has helped my quality of life, and I wholeheartedly recommend them to anyone who wants to protect or regain their mobility.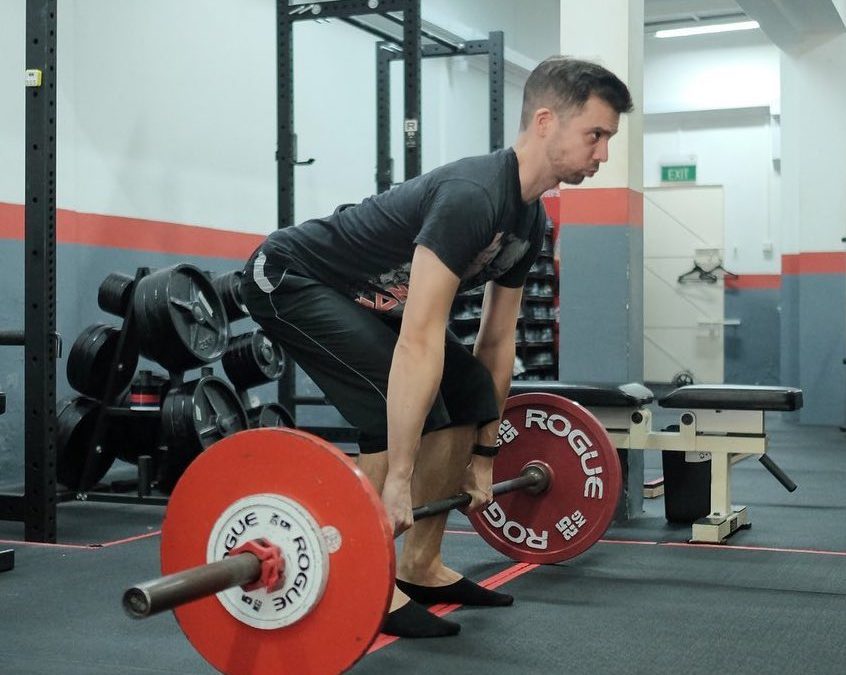 Walked in with multiple structural issues and injuries. I was able to do compound lifts safely and pain-free for the first time ever, actually walking out feeling better. A testament to Marvin, Shaun, Rip and the Starting Strength program. 👍💪😎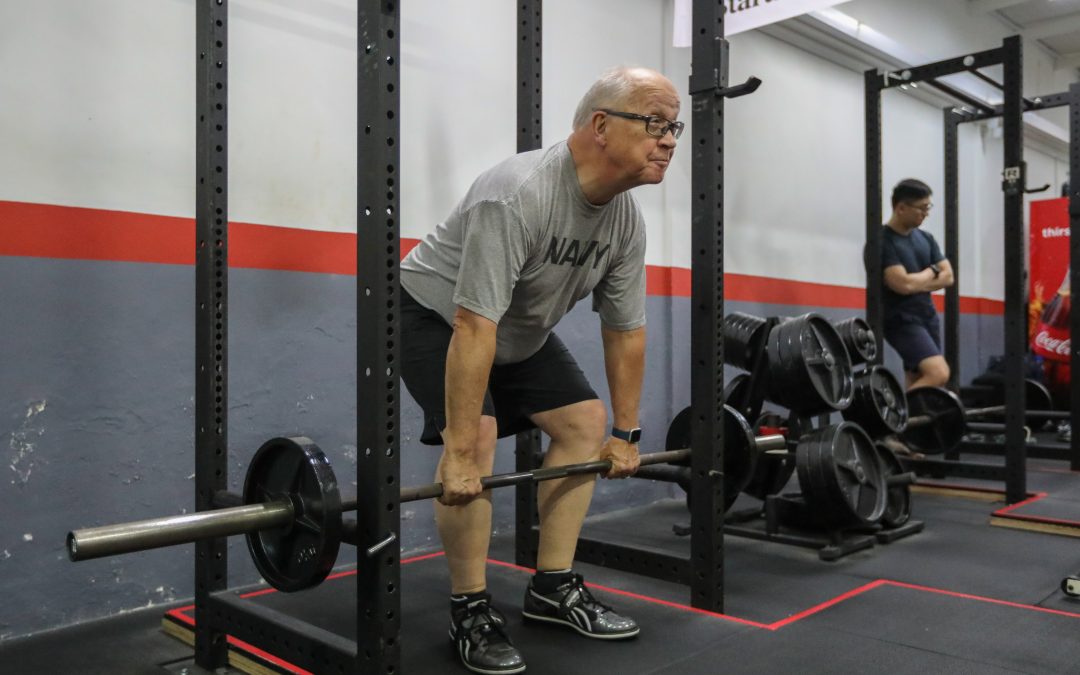 Equipment is in great condition, facility is very clean, coaching staff are experienced and a great sense of community with the other members. Highly recommended.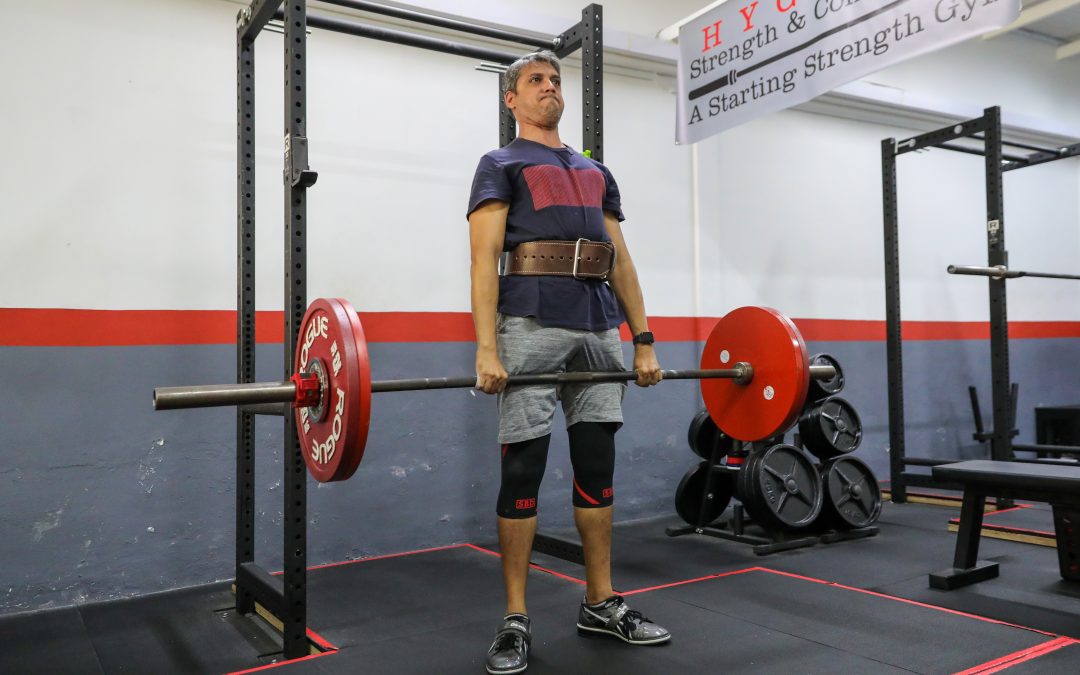 I have trained with Shaun at Hygieia Strength and Conditioning for 3 years. When I came I had a knee injury and used to tape my knee for any activity. I was barely able to squat 30 kgs and deadlift 40 kgs. Shaun guided me through the Starting Strength program which made me stronger. I was able to gain muscle and strength in my whole body including my injured legs. As a result, I was able to set PRs of 100 kg squat and a 122 kg deadlift.
The starting strength program and Shaun's ability to coach are excellent for anyone looking to be stronger generally or recovering from an injury.I would recommend this highly.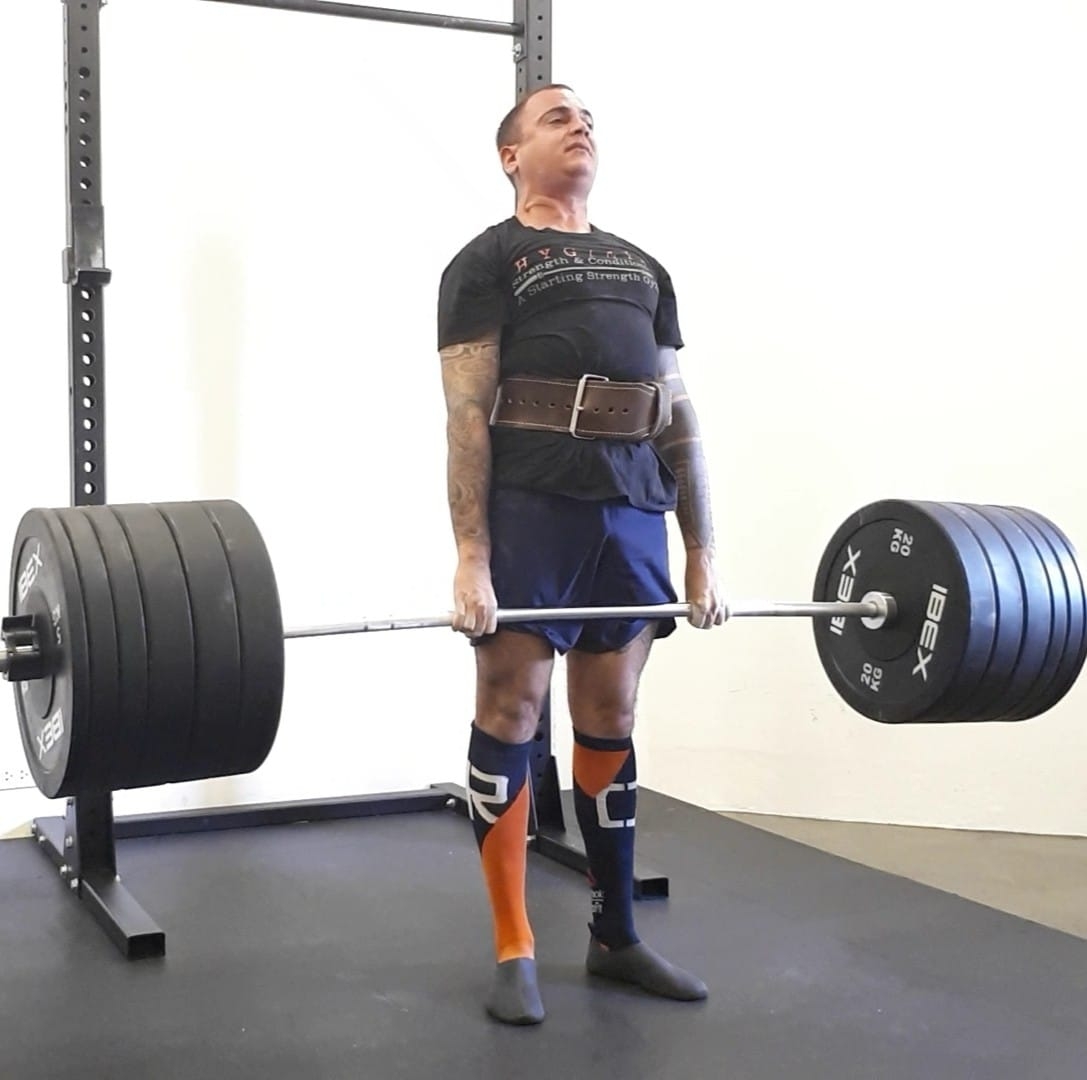 I contacted Shaun around 2 years ago regarding online coaching. I was looking for a strength coach who can work with me on getting stronger, teach me post-novice programming principles and therefore help me becoming a better coach myself. Over the last years, I got much better at executing and also teaching the barbell lifts and during that process, opening up my own barbell training studio.
During my travels in Singapore, I also was at Hygieia for an in-person coaching session. I can highly recommend working in person or online with Shaun and Marvin. Perfect for beginners who want to learn the lifts from scratch or people who are already training but need to improve form and/or programming guidance.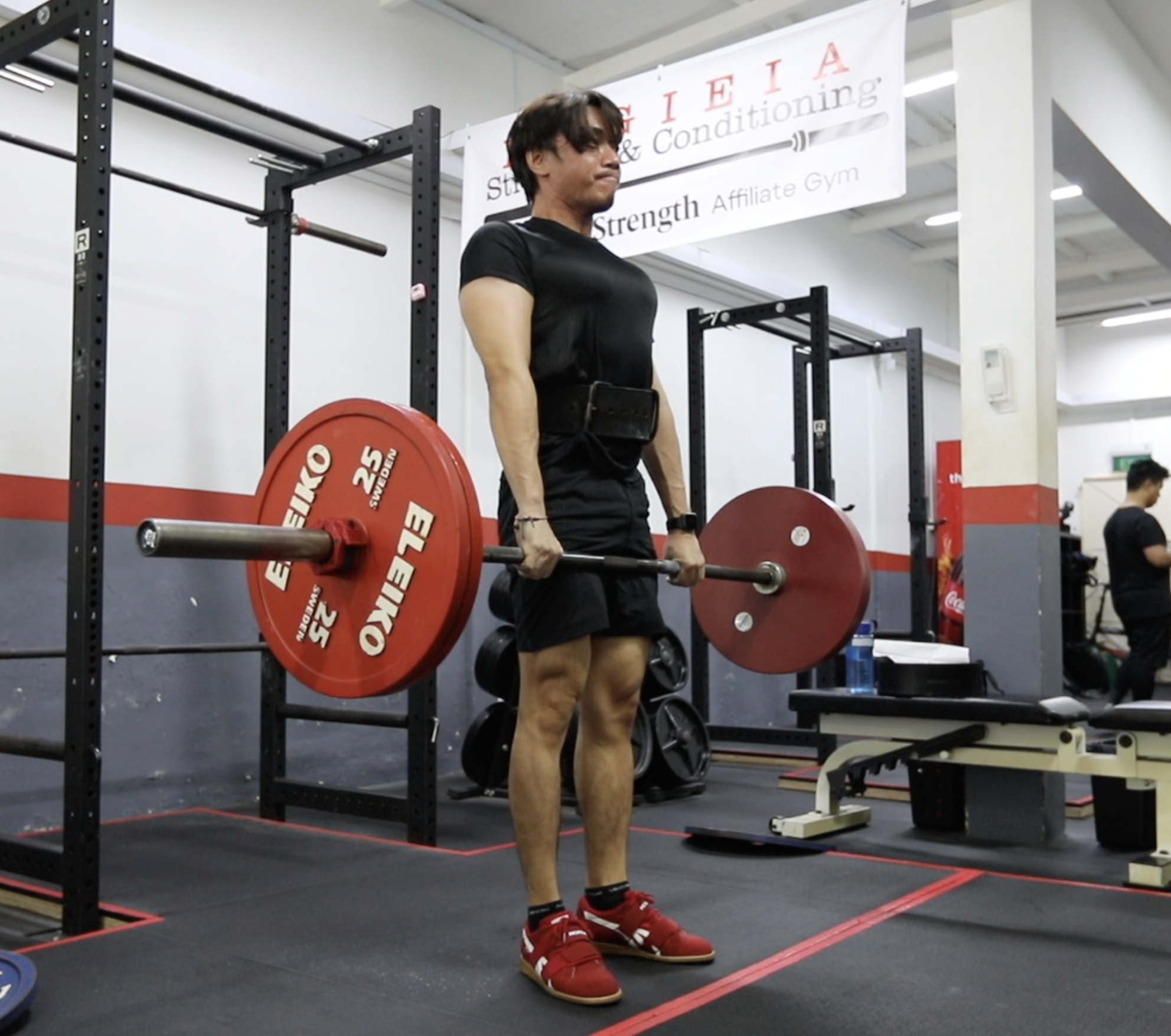 I've tried many gyms and trainers in Singapore and after training with Shaun for 8 months, I can honestly say that this is the best Barbell/Strength gym in the city and nothing can beat their price! You'll get high quality, personalised training without breaking the bank. Great community and members too – everyone is supportive and helpful. Cheers Shaun and Marvin!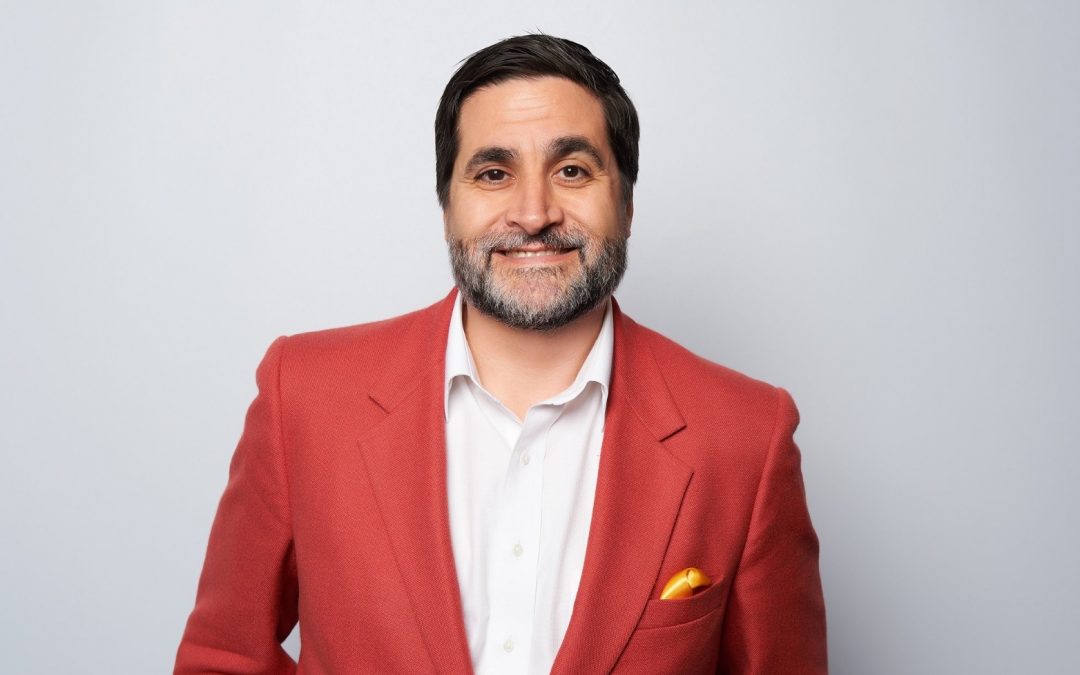 Shaun and Marvin are both excellent coaches and if that was the only positive point I would still say it's worth going. I have been working out at the gym for just over a year and love the experience. I know it's a corny statement to say its a great environment but it really is very supportive for everyone at the gym. It's a bit of an older crowd which makes it more low key and comfortable for all people. We are all happy to see each other progress and grow. I am on a semi-private group that ranges from 30 – 60-year-olds and 40 kg to 105 kg but all working/struggling/encouraging with our own strength gains and personal bests.
I am from the US and I don't have a Starting Strength coach within 200 miles from my home. I can't express what a great resource and opportunity this gym has to offer to build strength and improve your health as your age. If you are seriously looking to guarantee your strength and independence as you age don't hesitate to give Shaun and Marvin a call to have them help you achieve your goals.
Lastly, the gym has produced two Master Class Singapore powerlifting record-holders which both started as novices in the sport, this speaks to the quaily for the instruction given by Shaun and Marvin. I encourage you to stop by the gym on one of the open competitions to learn more and please stay for the BBQ!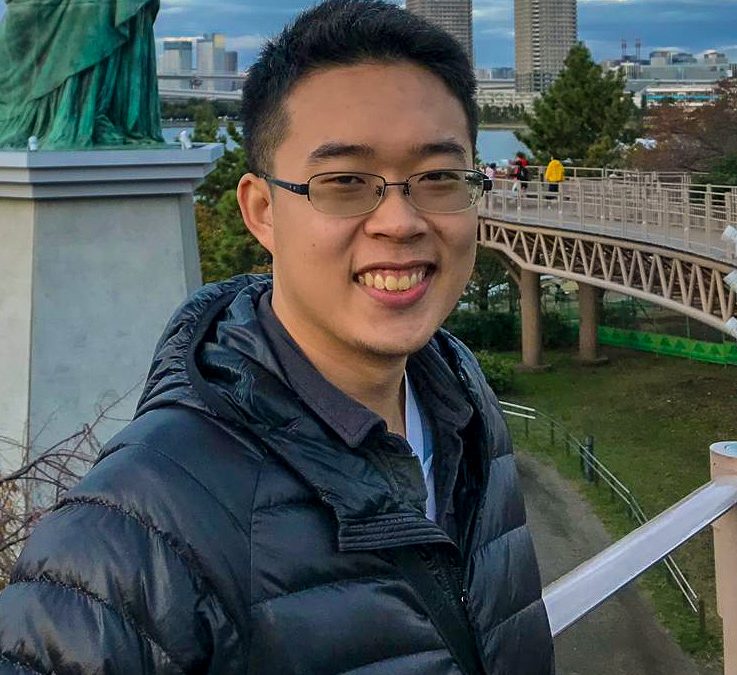 Marvin is a great coach! As a qualified Starting Strength Coach, he is not only adept at applying the simple, yet effective Starting Strength model, he is also highly effective at communicating the appropriate form and technique for the different lifts. Marvin is enthusiastic at answering questions regarding all aspects of barbell training and the technique and knowledge I have learnt from him are very valuable to me. He is also highly personable. He works effectively with lifters of all demographics, from the young to the old, male and female, athletic or not.
The gym facilities are ideal as well. The quality of gym equipment at Hygieia is high: Rogue R3 racks, Ohio Power Bars, BnR 2.0 bars, two sets of IPF calibrated Rogue plates, bumper plates, plywood and rubber platforms. In addition, they have many other equipments that difficult to find at commercial gyms such as microplates, safety squat bars, lighter bars and lifting belts. You will surely be able to find appropriate equipment on your strength journey.
The culture of the gym is welcoming and nurturing. The gym has a wide demographic and genuinely celebrates each others PRs. Shaun, the owner of the gym, organizes events such as StrengthLifting meets and BBQs for clients to spend time together. I would especially recommend Hygieia for people who dislike the commercial gym environment.
I would recommend anyone – especially non-traditional demographics like females and those past their physical peak – who is interested in getting stronger to check out the gym. If you are interested in the Starting Strength Model, the coaches here will definitely be able to employ it to great results.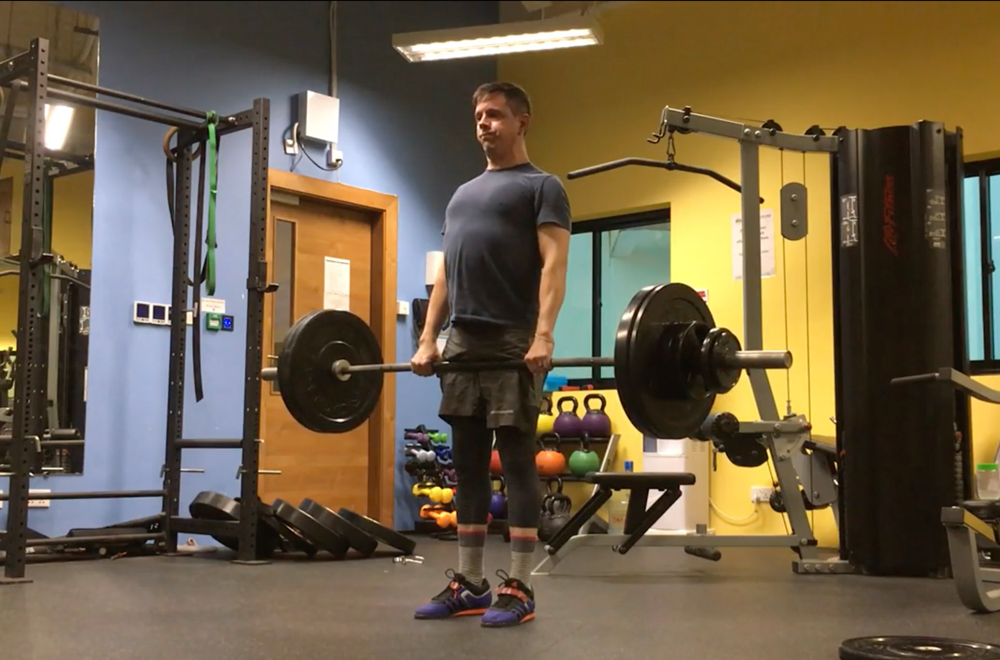 As a Starting Strength novice, I found Shaun's expertise invaluable. He is an excellent coach. He provided highly detailed feedback on my lifting videos, helping me to improve my technique and increase my lifts. He responds to questions in a timely manner and provides thorough answers. I would highly recommend him to anyone seeking a dedicated trainer.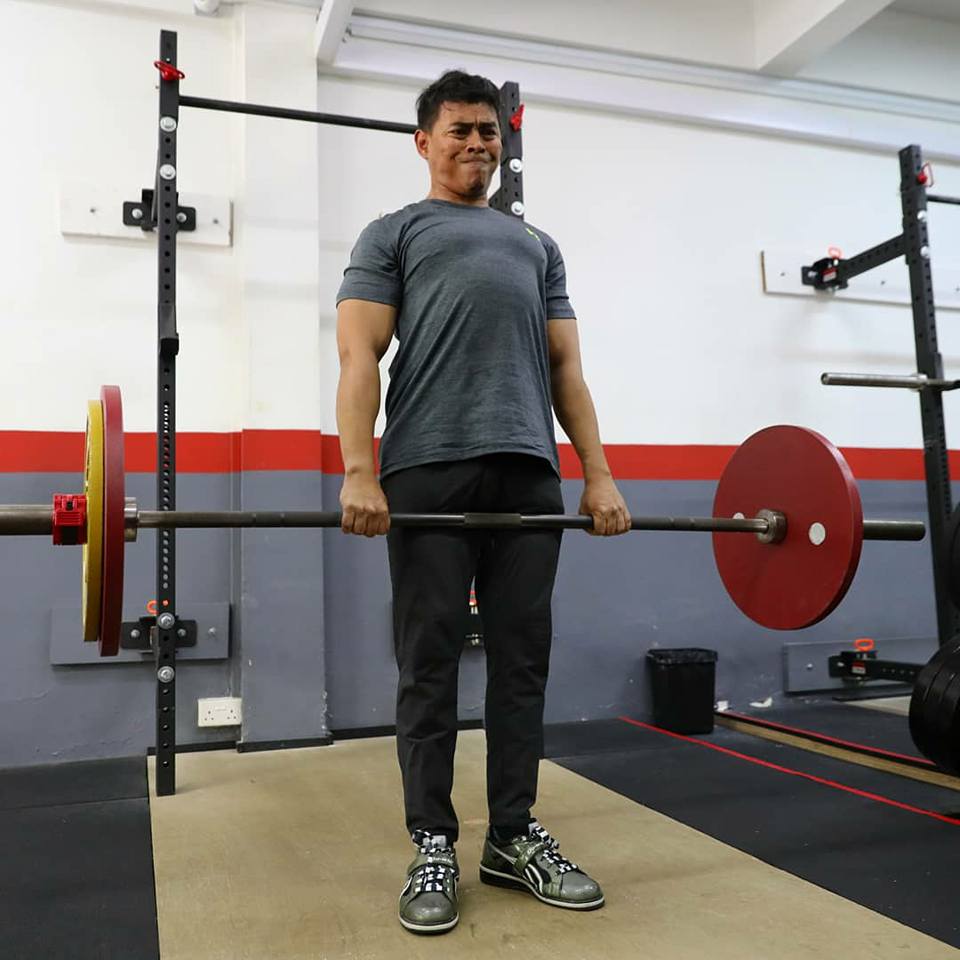 I used to hate squat training, but when I joined Hygieia Gym, Marvin our coach taught me the correct and proper lifting technique and now I fall in love with the squat training. Marvin was a great trainer, he motivated me till I'm able to carried a triple digit weight for my deadlift. It was a great experience training with Marvin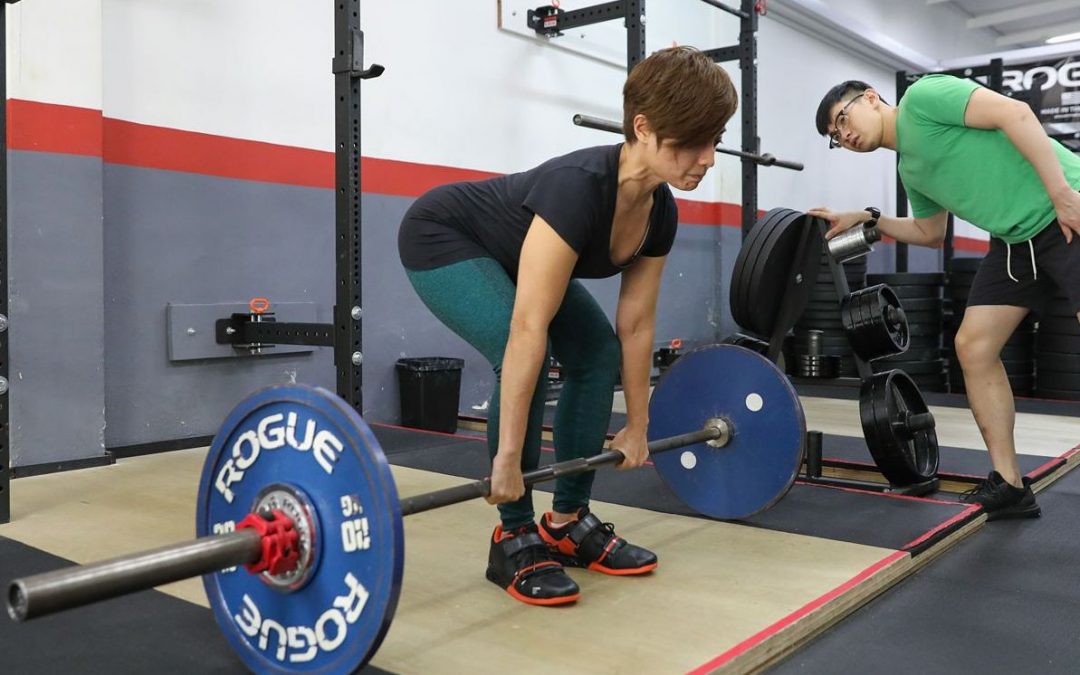 I went with a group of friends and never did I expect to get so much attention. Under Marvin's guidance, he steered me well to achieve my own best. I can't thank him enough! His constant reminder on good techniques esp. his booming voice still lurks in my head hahhahah!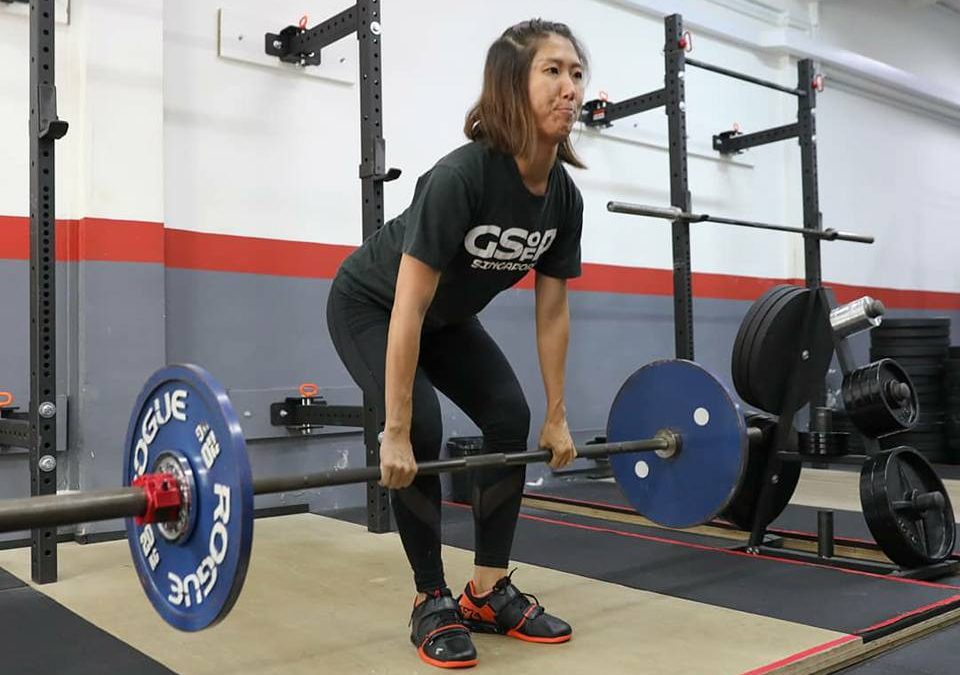 I started the training with Marvin to learn the proper techniques for squat, deadlift, shoulder press and bench press. All along I have been doing my squats incorrectly. Now I know the right way! He's very motivating in helping us to achieve the impossible. I have never lifted this heavy while training on my own! Thanks Marvin!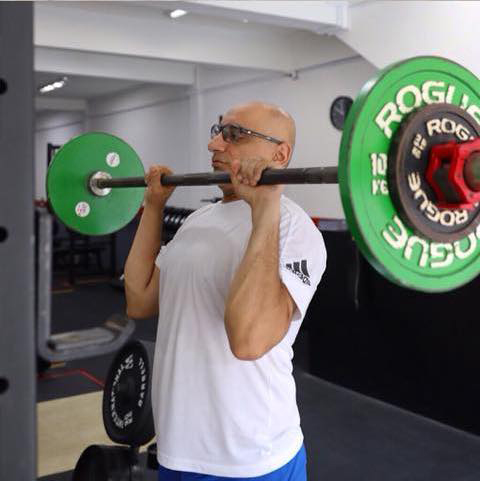 Perfect strength gym in Singapore with a really good trainer. The equipment is of top quality. Shaun is a Starting Strength coach and really at top of his game in the training business. This is the (only) place to go in Singapore to take your lifts and training to the next level.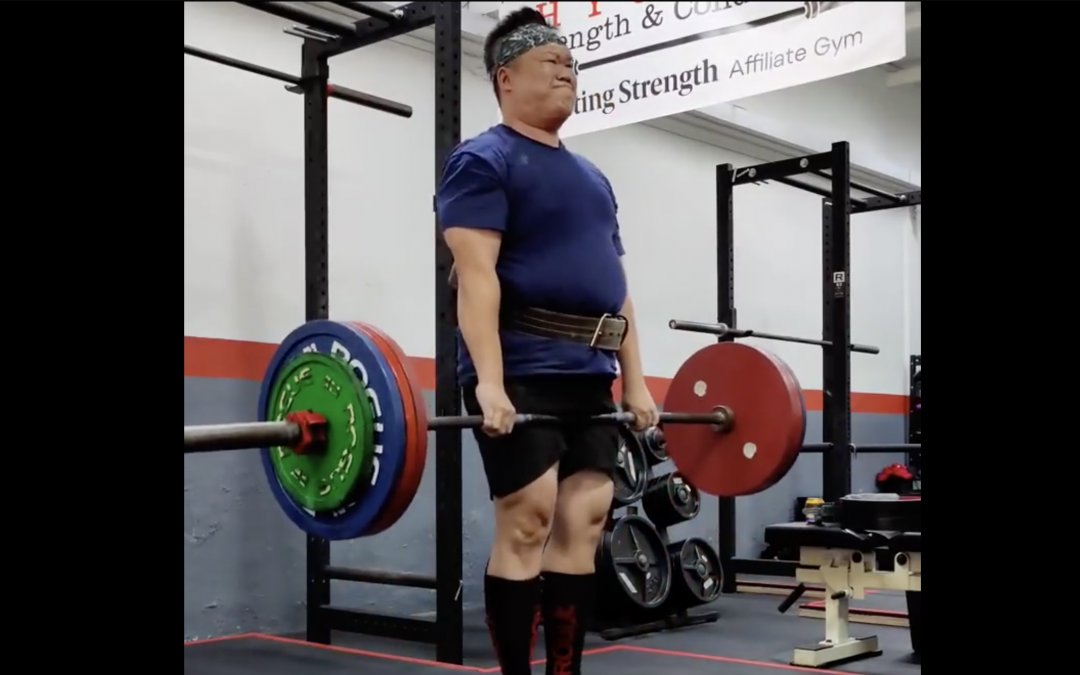 Shaun is a great coach – he is knowledgeable and is an excellent communicator. I started SS on my own but realized that bad techniques were limiting what i could do (and potentially might result in injuries). I found Shaun who is the only certified SSC in Singapore online and began to train with him beginning of 2018. Despite all the business travels, he managed to coach me to a PR in press, corrected my deadlift form (my lower back appreciates this), and get my squat and bench right.
I was so happy with my progress that I got my cousin who is also doing SS to join me. Subsequently, my dad joined us to train under Shaun as well. The progress for both is fast and visible, especially for my dad who suffered from stroke a few years back. He is now stronger – and especially proud to be lifting weights at 69.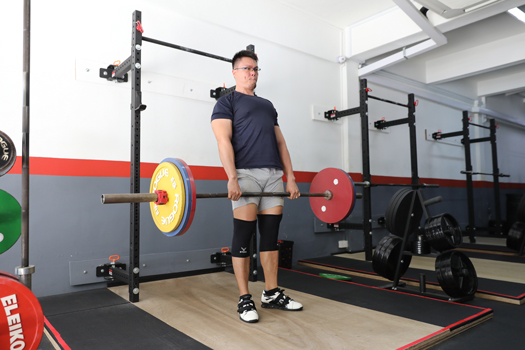 I can't recommend Shaun enough for anyone looking for a coach in barbell training whether you are just starting or looking for improvement. The gym itself is very well equip for barbell strength training, high quality bars and plates, micro plates, deadlift platform, you name it. He even has belts and shoes ready for you. Thank you Shaun, though I wished there was more time during our session but I really left with confidence that I can train much much better from here on and make new progress.
"Strong people are harder to kill than weak people and more useful in general." – Mark Rippetoe.
So contact Shaun and get strong!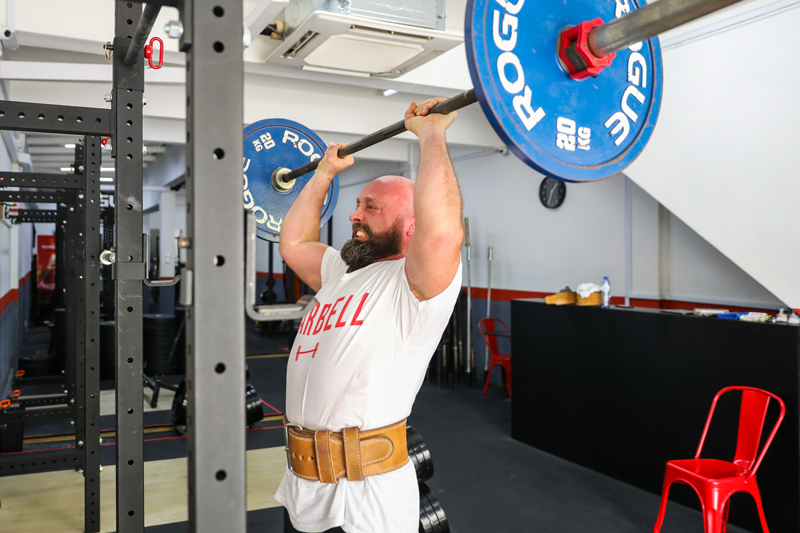 Shaun has a very keen eye and is a fun guy. He has a pleasant way of imposing challenging weights for the work-out but remains aware of your limitations: all nicely balanced. He is knowledgeable and has quite a few tricks to make it all clear.
Equipment is in order too: platform, different straight bars and various plates to choose from, it's all there. Even chalk! I hope to come to his gym for a long time.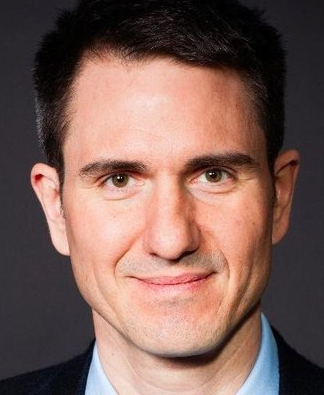 After years of intermittent barbell training on my own, relying only on books and videos for instruction, I decided to book a session with Shaun for expert input. I couldn't be happier with the results. Shaun was knowledgeable, clear in his communications, and had good insights into improving my technique. Moreover, his facility is spotless and equipped with the very best equipment. Highly recommended for those who are serious about getting stronger.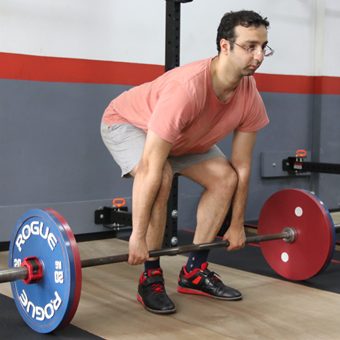 My wife Keenjal and I were looking for a coach who could teach us barbell lifts with proper technique. Most of the trainers we had seen had no actual technical knowledge of the lifts. So we looked for a Starting Strength Coach and found Shaun and we flew all the way from India to Singapore to take a Barbell Clinic with him. It was an incredible session for us in which we learnt how to perform all the barbell lifts safely with the correct technique.
Shaun's greatest strength was to be able to analyse each flaw in our form and correct it on the spot. It was great fun as well, interacting with him and he answered all our questions and doubts with full clarity. My wife had never really trained with the barbell before, yet Shaun was able to teach her the lifts within a session with great form. We thoroughly enjoyed Shaun's teaching method and ended up taking two sessions with him! His expertise and knowledge in this field was very evident during our interaction with him. I only wish I had met Shaun earlier and I really envy those who are able to train at Shaun's gym on a regular basis. If you are in Singapore and interested in learning the barbell lifts, a visit to Shaun is an absolute must.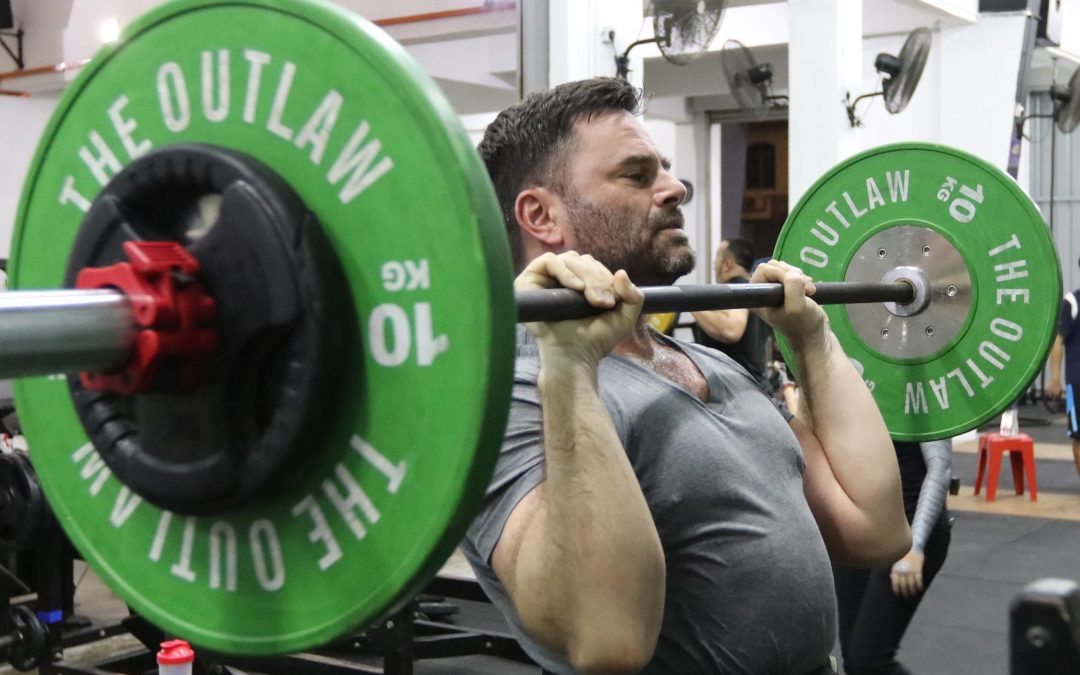 Shaun is an excellent coach who has a deep knowledge of all aspects of barbell training. My wife and I had been lifting for a few months before we met Shaun and in a single session he was able to immediately identify and fix several major issues for both of us.
He also offered valuable tips on training gear, programming, and recovery. His cues are spot on and his manner on the platform is serious but friendly. I highly recommend getting Shaun as a coach regardless of your training level – if you're a beginner he can help you get started or if you are more advanced he can help you get to the next level.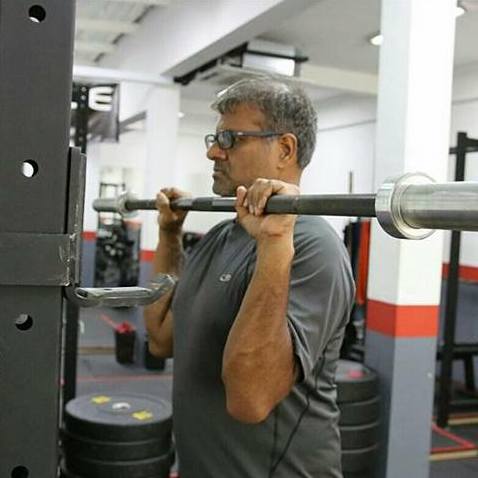 Shaun is a fantastic coach – knowledgeable, committed, enthusiastic. My wife and I traveled to Singapore for private coaching in the Starting Strength weight training methodology. Shaun was a great teacher and we learned a huge amount from him. Shaun's attention to detail and proper form/technique is amazing. He ensured that we really deeply understood each lift and patiently worked with us to ensure mastery. We will return to learn more from him!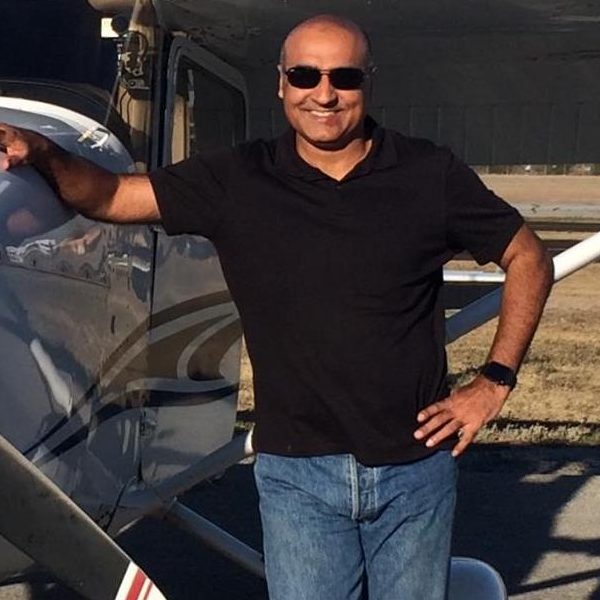 Shaun is an excellent coach who has a very good understanding of the Starting Strength program. He is able to instruct the correct techniques and motivate at the same time. 3 months with Shaun have been transformational; back pain gone, flexibility increased, body fat decreased and most of all strength increased.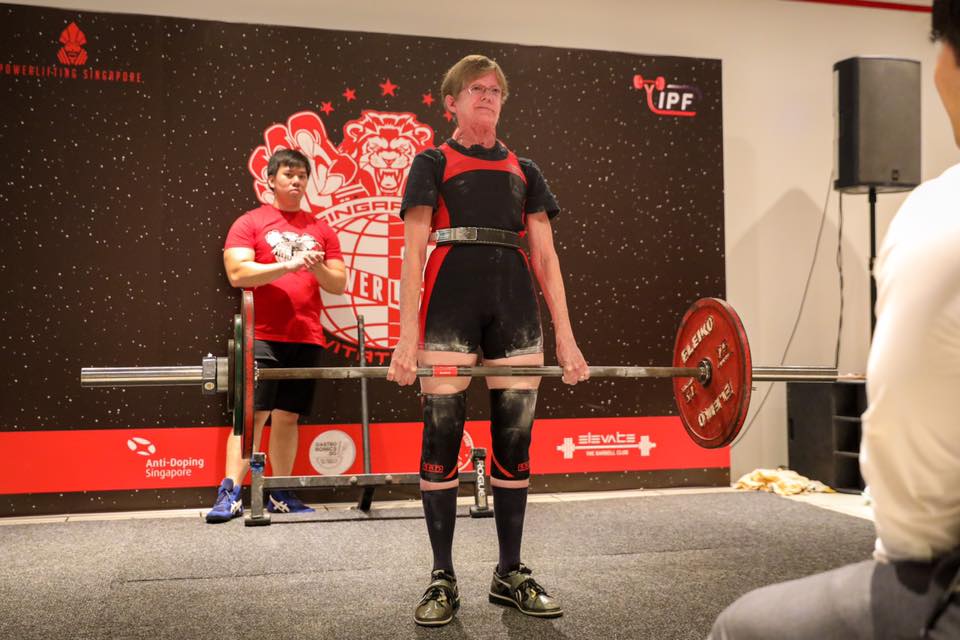 I met Shaun in April 2017 on my 62nd birthday. My doctor had just recommended weight training to improve my bone density, so when Shaun opened his new gym on Haig Road it was perfect timing for me. Although I had worked out on weight machines in the past, I had never considered using barbells. This was new territory for me.
Using the Starting Strength programme, Shaun started at the very beginning, patiently explaining each movement. They all felt strange initially, and I was pretty sure my knee problems and shoulder pain would mean that squats and overhead presses would not be possible, and how could a deadlift be safe for my back?
But while my muscles were tired after each workout, I never experienced pain. I realised that Shaun's careful attention to form meant that I was able to do the movements safely and to gradually lift heavier weights without injury. Shaun has also been very helpful with ideas on how to continue training when I'm overseas. He sends WhatsApp feedback and encouragement regularly.
I feel stronger and more confident about how to safely move my body and lift heavy things in my daily life. While my main goal is to improve my strength and bone density,it's been motivating and fun to work towards mini challenges along the way. Earlier this year I deadlifted my body weight, which I never expected to do. My whole family was impressed. Now I deadlift more than my body weight every week. My new goal is to achieve one unassisted chin up, and I can see that I'm getting close.
Thank you Shaun and Starting Strength!
ps. Now It's 2020 and I'm still training at Hygieia. I can now do several unassisted pullups after each training session, and I have a new deadlift goal, of course. After deadlifting my bodyweight, I decided to keep working at it, and gradually I deadlifted the bodyweight of my daughter, then my husband and finally my son. Now I have my eyes set on some Singaporean national records.
Given my age, I had expected all progress to stop after a year or so. It's a credit to Shawn and Hygieia that I've continued to learn and to progress—without injury—and to enjoy the training sessions and the very supportive Hygieia community.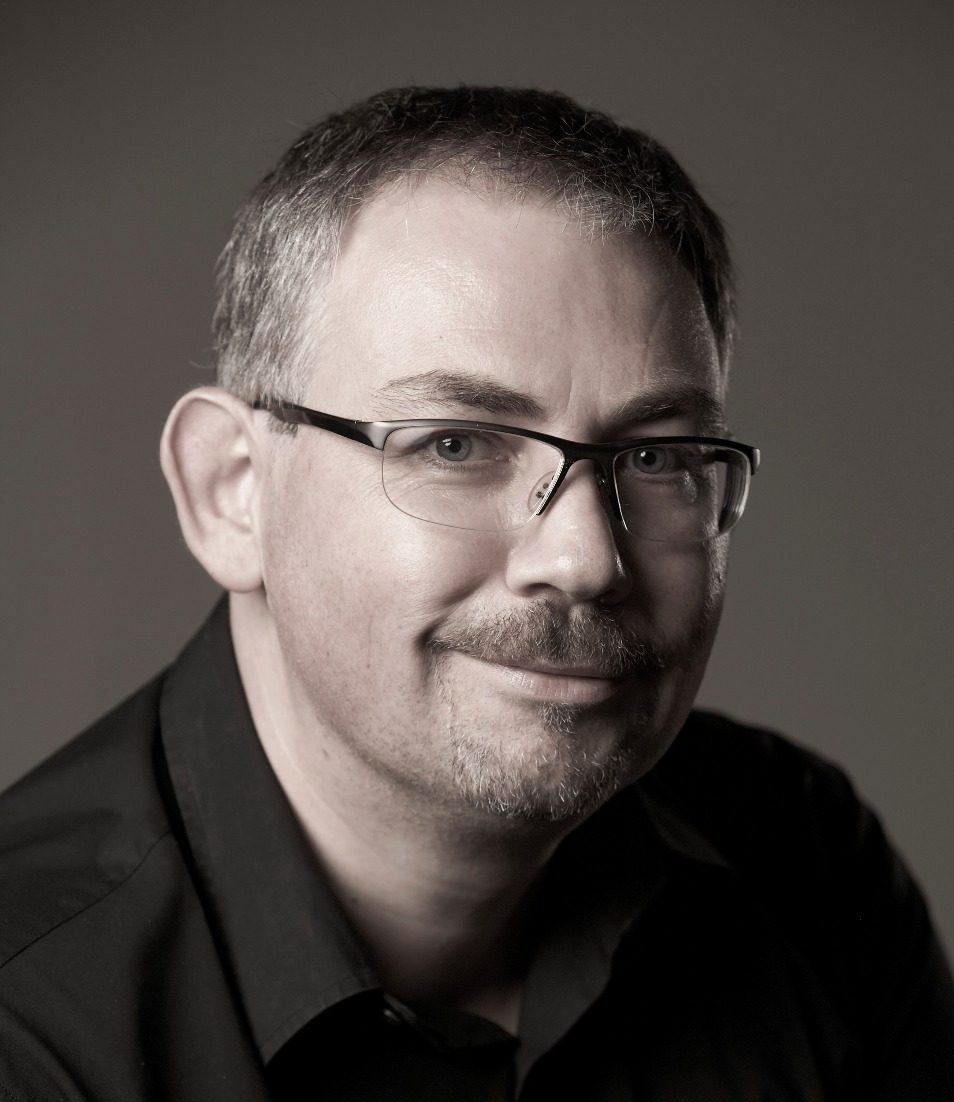 Shaun has been my personal trainer for over a year now and I can appreciate the changes that his strength training has developed in me. I have enjoyed working with Shaun and always found him to be very knowledgeable in his craft and always supportive and available for a conversation beyond training hours.
I would with doubt recommend anyone to work with Shaun, the methods he uses and the pace he works at can be tailored to everyone's ability and you really can see the results.
Thank Shaun for your encouragement and support.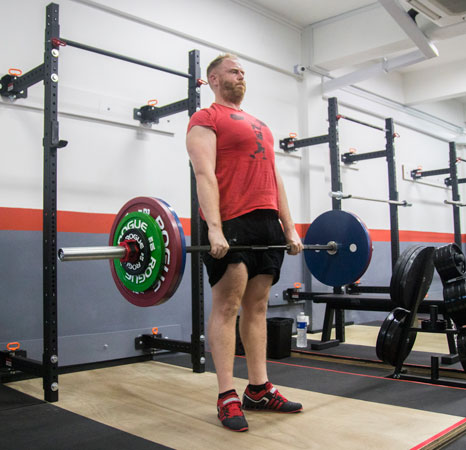 I can't recommend Shaun and his gym enough. He has an extremely in-depth knowledge of the body's mechanics and the process by which it takes to get and stay strong. He's also a great guy, easy to get along with and great to be coached by. The gym itself is awesome and is fully kitted out with the latest and greatest equipment. If you want to get strong and want to train with someone that knows their stuff, this is the place to go.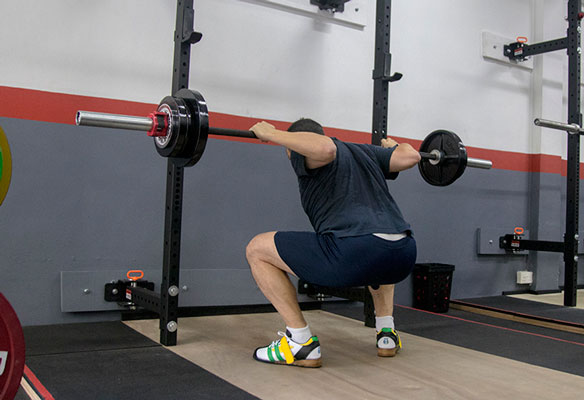 I wanted to learn how to squat, bench press, overhead press and dead lift using the Starting Strength (SS) method. I had worked with a coach in Australia who competed in international power lifting competitions but I was never happy that the form she taught me was right for me and it definitely wasn't aligned with the SS method. I'd read starting strength and watched lots of their videos but wasn't entirely happy with my form.
Once I found out there was a SS coach in Singapore I investigated a trip. Shaun was very helpful and suggested a 1-1 seminar at his gym. I sent through videos and training logs ahead of time. I was expecting some minor adjustments to my lifts. I flew in to Singapore, went straight to see Shaun, stayed overnight and flew home the next day.
On arrival we looked at my squat, followed by OHP, dead lift and bench. I realized that my execution of the lifts was not aligned with the SS method and Shaun was able to effectively and quickly sort that out. I understood the theory but actually practicing it with a coach was entirely different. It was also very different to the sessions I'd had back in Perth both in the content but also the effectiveness of the explanation and cues during the lifts. Shaun encouraged me to take notes and made some suggestions on my programming. We discussed my nutrition but that appeared to be on track.
It's hard to believe how much more effective working with a qualified SS coach turned out to be. Those few hours with Shaun were vastly more effective than many hours with my coach in Perth and much more effective than my own efforts to implement the method using the books and videos.
The experience was exactly what I was looking for. Shaun was an excellent coach and left me with a much clearer understanding of how to execute the lifts. I would recommend Shaun to anyone in the region looking for SS coaching.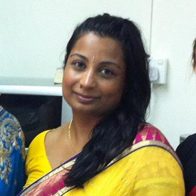 When I started working out with Shaun, I hadn't exercised in many years and I was terribly unfit. Over the course of our sessions, Shaun built my confidence by introducing weights and different circuits to develop my strength and stamina.
He was patient and attentive, and adjusted activities to suit my needs as I went through each session. I loved that he taught me how to use my body for my own benefit through primordial movements, as opposed to relying on machines. Soon, I was able to lift weights that I had never thought I could, and was able to do exercises that would have been next to impossible for me earlier. Not only did Shaun advise me on exercise, but he gave lots of tips on diet and healthy lifestyle practices which I could incorporate. He recommended complimenting activities that I could do on the days I don't train with him, which only enhanced my performance while I was at the gym. Shaun is personable and made me feel comfortable from the very beginning. He is not hesitant to share his knowledge, and it is through him that I know better how my body works and moves. With his encouragement, I found that I enjoy working out, and I have kept training even after leaving Singapore. Thank you for helping me with lasting lifestyle changes!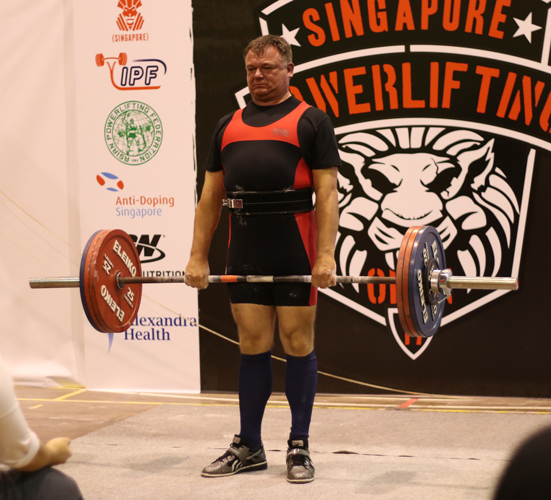 I have started training with Shaun in March 2015. Within very few months of training (twice per week), I have lost about 15kg weight and gained a lot of strength. Today, one year after having started the training, I could even take part in an in-door soccer tournament, and I was elected into the selection which played against the VIP team.
Please note that I am 51 years old. I was the third oldest player in the tournament with 80 players. Training with Shaun is very efficient, only 2 – 3 hours needed per week. Shaun gives also valuable recommendations about nutrition and he takes old injuries and limitations into account, when planning and performing the training. I have recommended Shaun to various people who also suffer from weight problems and lack of fitness and one (Dirk) signed up with Shaun. I have received very positive feedback from Dirk. He said "I have tried so many personal trainers before and Shaun is the only one who really knows what he does." No wonder, Shaun has graduated in sports sciences and he is an active athlete. Five "thumbs up" for Shaun. There is no risk in recommending him to others.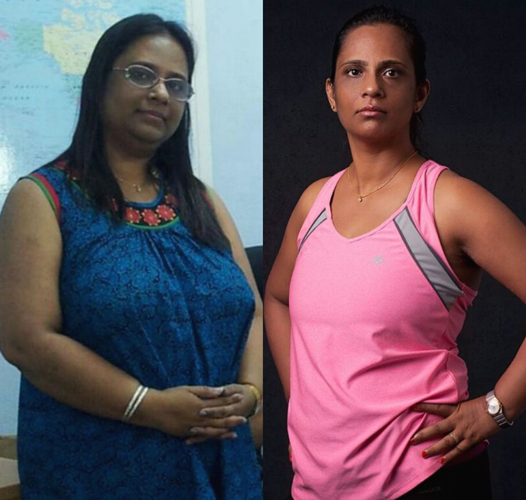 I started putting on weight after giving birth to my daughter. Busy running my own business and raising a daughter, my health took a back seat. I ate whatever I wanted and barely exercised, if at all. Slowly but surely, my weight kept going up and up. I tried a variety of exercise programs and diets in a bid to lose weight but none of them was very effective or sustainable. You name it, I've probably tried it.
I then thought to myself, maybe I should engage a professional to help me on this. I engaged the help of a trainer (not Shaun). Results were slow, if at all. A few weeks into training, my family and I went for a short holiday and to take a break from training. On that trip, I had reverted to my old eating habits and found out that I've gained a few kilos when I got back. On our next training session, the trainer opened the door, noticed that I had gained weight and started laughing at me, right in my face! Never have I felt so hurt and embarrassed. Needless to say, I stopped using his services. This bad experience left a bitter taste in my mouth I gave up on trying to lose weight altogether.
A few months passed by and I realized that my that my 40th birthday was coming up. I thought to myself "My 40th birthday is coming up and I'm sick and tired of being overweight. I want to stay healthy so that I'm able to watch my daughter grow up. This time I'm going to succeed!"
I decided to that if I were to succeed, the help from a professional would be helpful. However, with the bad experience that I had from before, I was very careful in seeking out a trainer. After much research, I settled on Shaun and contacted him. Upon meeting him, I could immediately tell a difference between him and the previous trainer. He was knowledgeable, professional and very motivational. As he used to be overweight himself, he could empathize the feelings I was experiencing and kept encouraging me throughout the entire process. Another thing I noticed about Shaun is that he genuinely cares for his clients and all he wants is what's best for me. He doesn't try to push me to buy supplements or try to get me to train more than I need to so that I'll have to purchase more sessions.
Trainings and eating healthy were tough but he was always there to motivate me to stick to the program. Even when I slip up over my eating habits, he'll encourage me to get me back on track. Over the span of a year training with Shaun, I lost 24kg and have never felt better. In the process, I did not only lose weight but also gained my health and self-confidence. Thank you Shaun for all that you did for me!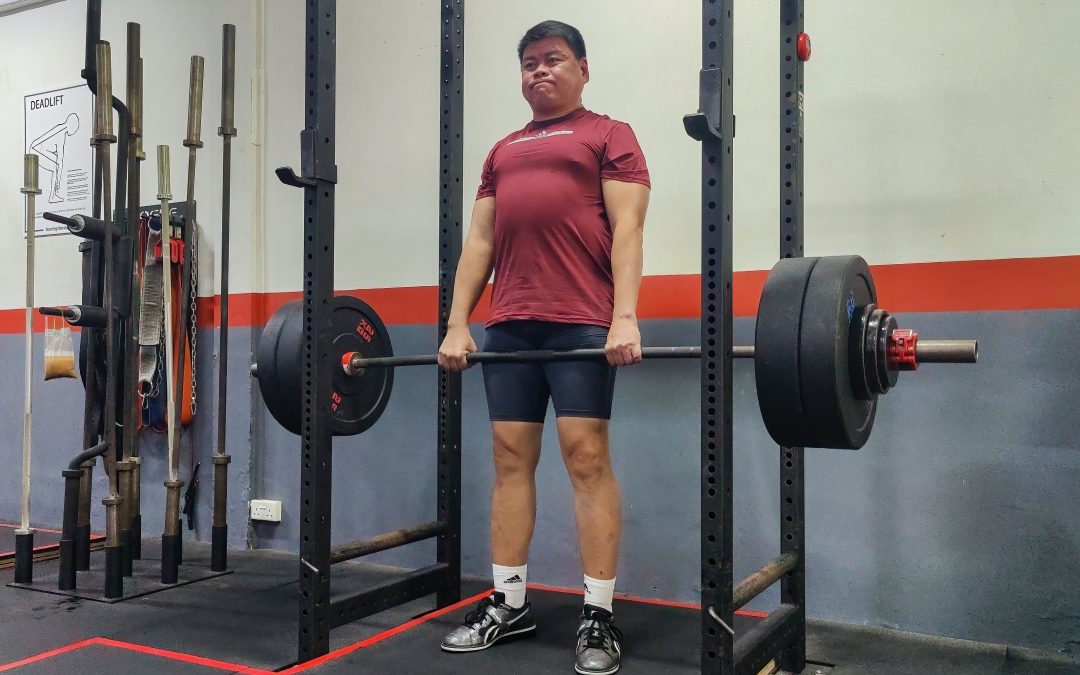 I was recommended to Shaun because of my knee constraints.  He took the time to understand my condition and designed a strength training regime on what I needed to build up my overall strength building to supplement my knee constraints.
He was meticulous and careful to ensure my technique was correct.  I was especially impressed by how I was able to build my strength gracefully without having to suffer the aches and pains usually associated with strength training.  I found Shaun to be very passionate and knowledgeable about this profession and would recommend anyone looking for a trainer to him.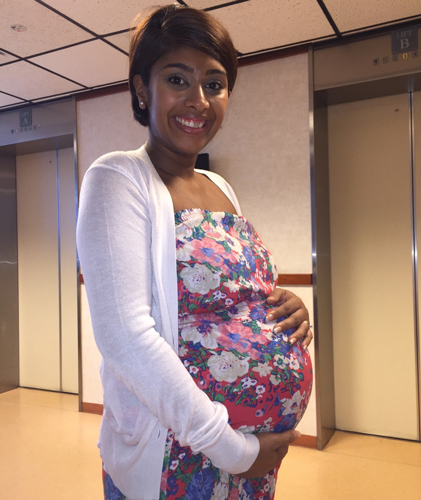 I first started working out with Shaun in 2013 in order to get fitter and lose some extra weight. Shaun was extremely professional and pulled together a dietary plan as well as a strict exercise regiment which consisted of various cardio and strength exercises. I felt thoroughly challenged in my sessions with Shaun and always finished feeling extremely positive about what I had achieved.
When I found out I was pregnant with my first child I wanted to ensure I kept my core fitness level up in order to maintain my energy levels throughout my pregnancy. Shaun designed a personalised fitness plan for me to ensure I built my core strength. I found that the sessions with Shaun ensured that I did not gain any excess weight and I had no common pregnancy related aches and pains like backache and swollen ankles due to the workouts that I did.
I am looking forward to continuing my sessions with Shaun after the baby comes in order to tone my body and bring me back to my pre pregnancy shape. I cannot recommend Shaun enough to anyone looking for a motivated and personable personal trainer. He definitely gets results!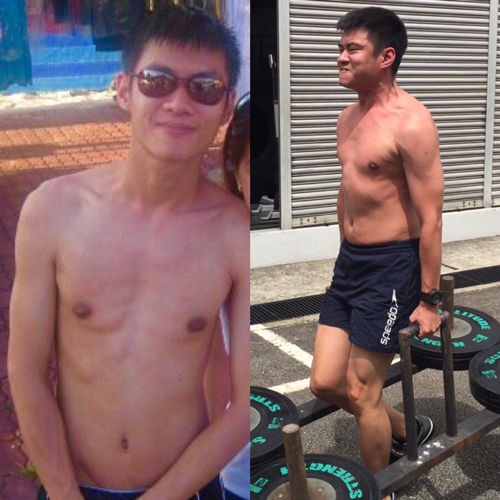 I have been underweight all my life and was constantly teased about how skinny I was. Throughout the years, no matter what exercises I did or how much I ate, my body just didn't seem to want to pack on muscle. Although some programs I tried worked, the results were minimal and progress stopped after 2-3 weeks.
I thought I had done everything possible and was on the verge of giving up. That was when I met Shaun. He introduced me to barbell training and the program that I was to do to achieve my goal. I've had exposure to barbells before but what he had me do in terms of exercise technique was totally new. The program he put me on was simple but it was by no means easy. It started out manageable, suited to what I could manage at that point of time but got more demanding as the weeks went by. Coupled with nutritional advise from Shaun, I went from a bodyweight of 64kg to 70kg in just 7 weeks.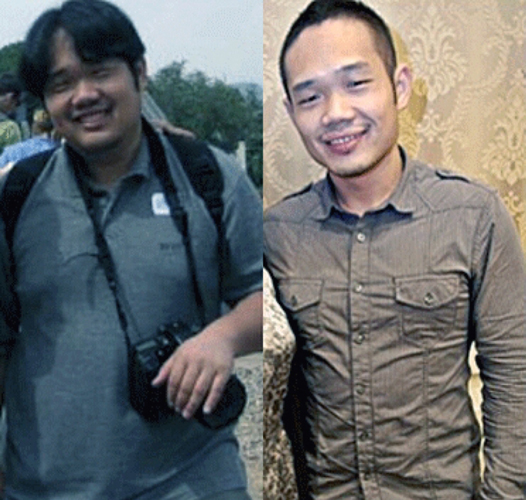 I got to know Shaun while serving National Service and everyone in the camp knew him as being the 'fit' and 'buff' guy among the group. Like him, I too had battled weight problems for most of my life, weighing in at a startling 110 kilos when I was at my 'peak'. I took my stint at NS as an opportunity for me to shed some weight and started exercising religiously 3 times a week, going to the gym instead of the canteen during lunch breaks.
I did lose some weight doing this, however after a few months, my weight loss stagnated and any exercise I did mysteriously did not have any effect. That's when Shaun came into the picture. Knowing of my desire to lose weight and be fit, he invited me to join him in his training regime. I was apprehensive at first, as it seemed like a daunting task to train with someone who was miles ahead of you in terms of fitness level.
On the contrary, the first few sessions with him, though demanding, were actually manageable. This spurred me on to continue training with him, and half a year later I've lost 28 kilos and in the best physical shape I've been in my entire life. Better yet, through the whole process I've made a great friend and to this day we support each other in our physical training.
The thing is, Shaun knows exactly how it feels like to just start off training to reach a certain goal in fitness and physique. He's been through that road himself. He knows what your limitations are, but more importantly he shows what you are capable of and designs his programs to suit individual needs. He has a lot of passion in what he does, I can attest to this personally as I have heard him speak proudly of his clients when they progress and reach certain milestones in their fitness goals.
At the end of the day, I place my trust on Shaun when it comes to being fit and healthy. I can say this because he's been there supporting and teaching me through the entire journey. With his wealth of knowledge and ever-encouraging attitude, there's no one else I look to other than him when it comes to leading a better and healthier life.