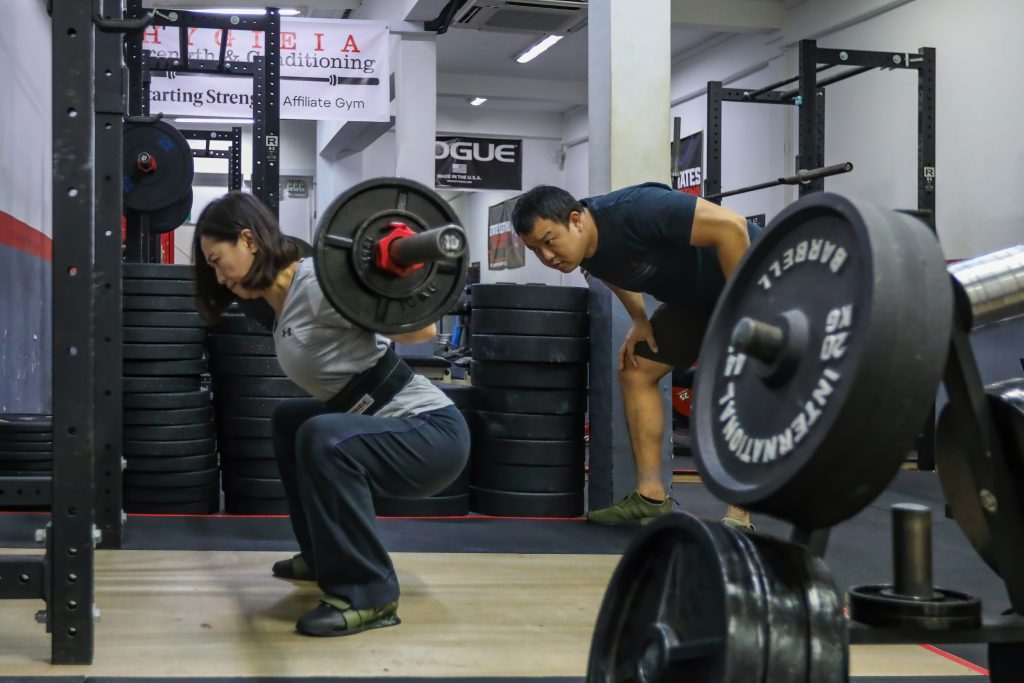 Do a quick search for "sports specific training" or "sports performance training" online and you'll find a plethora of websites marketing programs that promises to improve your performance in your selected sport. From sports like football to golf – if it's an activity that's popular enough, you can be sure that there'll be programs being marketed to help you perform better.
Look through these programs for different sports and you'll find 2 things in common:
The exercises mimic the movements made in the sport.
The program strives to strengthen that specific movement.
For example, a sport-specific training program for golf would typically focus on strengthening the golfer's swing by adding some form of resistance to the movement. You might also notice the influence of physiotherapy making its way into the program, getting golfers to practice their swings while standing on Bosu balls. While this approach may appear to make sense and be a suitable training program to improve the golfer's game, this method of training is suboptimal and has little to no performance benefits.
Before we move on, we must first define what strength is and its role in sports. Strength is the ability to exert force against an external resistance – the more force that you're able to generate, the stronger you are. Sports is simply an individual interacting with the external environment, be it a golf club, the ground or an opponent. Regardless of which sport, we know that strength is of benefit at some level since every single sport involves an expression of your ability to produce force and move your being against some form of external resistance.
Sport-specific training programs mimicking the movements made in the sport and adding resistance or doing them on unstable surfaces is a misunderstanding of the concept of strength training. Using golf as an example, using a heavier club or adding resistance to your swing with some form of contraption is thought to improve swinging strength.
Training with such implements is not strength training because strength cannot be improved with light weights – the resistance provided by a heavier club or resisted swing is simply not sufficient to drive meaningful increases in force production. Any sport, golf included, is an entire body movement pattern and full-body strength cannot be trained progressively over the long term with minute increments in resistance.
As a casual observer, training with a heavier club or adding resistance to your swing might come across as being specific for golf performance. However, the golf swing requires a specific movement pattern, which is built through many hours of deliberate practice and requires immediate feedback to make the ball go exactly where you want it to. While it may appear that the swings look the same, the added weight or resistance will cause you to swing the club in a slightly different manner to compensate for the difference in weight. Should you keep practising with this movement pattern, it becomes ingrained and interferes with the motor pathway used when you swing with your usual clubs.
Lastly, training on an unstable surface is useless and not specific to any sport unless your sport is played on unstable surfaces.
If you're keen to get a competitive edge in your sport, there's nothing better to produce athletic improvement than a program that increases total body strength. The classic barbell lifts – the squat, press, deadlift and bench press, performed with a methodical, progressive training program is the best way to acquire overall strength. These lifts utilise a large amount of muscle mass and train them through a long range of motion with weights that are heavy enough to sufficiently drive increases in force production. The nature of the barbell lifts stresses your whole body as a system and as such the entire kinetic chain adapts to that stress. Barbells can be also be incrementally loaded over the long term, driving long term strength adaptations, which is key to athletic performance.
The only way to get better at the skills required by your sport is by practising your sport. Increasing one's athletic performance is best achieved by getting stronger and the best way to get strong is by performing the classic barbell lifts.