First of all, we at Hygieia Strength & Conditioning would like to thank you, our clients. Thank you for the opportunity to work with you, thank you for your continued trust in us and thank you for allowing us to make a living doing what we love to do.
Today marks the first day of the New Year and a new decade. Traditionally, this is the time whereby people set their New Year resolutions and work towards being a better version of themselves. What's your New Year resolution? Have you considered resolving to get strong? Click here to check out our article on why resolving to get stronger this New Year is an excellent idea.
2019 has been an eventful year for us and we invite you to recap some of the highlights.
2nd Starting Strength Coach in Southeast Asia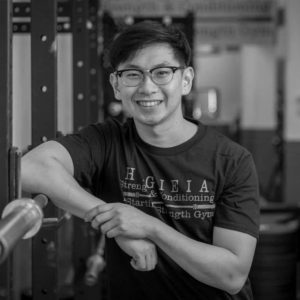 On the 26th of August 2017, Marvin walked into Hygieia Strength & Conditioning as a client for a barbell clinic. He decided to come in for coaching as he has been training on his own for a few years but had not made much progress.
Following the barbell clinic session, he subsequently joined our semi-private coaching class. At that point in time, Marvin was working in a fast-moving consumer goods apparel company. After a few months of being a client in our semi-private coaching class, Marvin asked if we could teach him how to be a barbell coach. It was by happenstance that he asked us at a point whereby we were looking for a barbell coach.
Marvin would come in after work and on his off days to learn the skills of a barbell coach. After a few months of shadowing, he started to coach clients under the guidance of Shaun. After months of coaching with guidance, Marvin graduated to coaching clients independently.
On the 1st of September 2018, Marvin joined us full time as a barbell coach. In May 2019, he flew to the US to obtain the Starting Strength Coach credential and managed to pass on his first attempt. He's now the 2nd Starting Strength Coach in Southeast Asia.
Masters National Record Holders
We're very pleased to have 2 of our Masters clients break national records in powerlifting.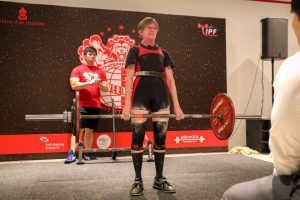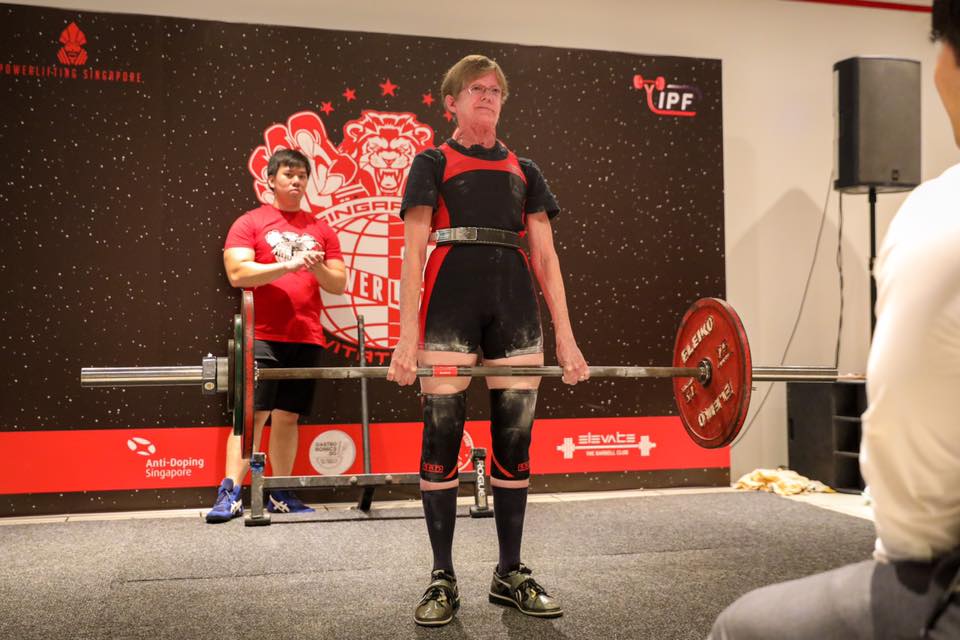 Patricia competed at both the Singapore Powerlifting Open and the Singapore Powerlifting Invitationals in the U57, Master 3 category. She is the current Singapore national record holder for:
Deadlift – 100kgs
Total – 195kgs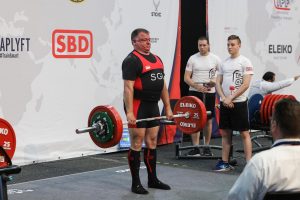 Martin competed at both the Singapore Powerlifting Open, Singapore Powerlifting Invitationals and the IPF Worlds in the 120+, Master 2 category. He is the current Singapore national record holder for:
Squat – 205kgs
Bench Press – 140.5kgs
Deadlift – 215kgs
Total – 548.5kg
Both lifters got invited to compete at the IPF worlds, held in Helsingborg, Sweden in June '19. Unfortunately, Patricia had a prior engagement and couldn't attend the meet. Martin flew to Sweden to compete and managed to get 4th place, which was a great achievement at his first international meet and having a busy travel schedule just prior to the meet.
We look forward to them breaking more records in 2020!
The Night Of The Living Deadlift Halloween Meet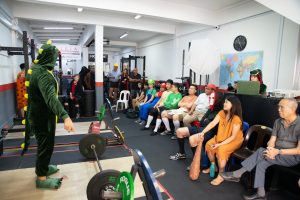 On the 2nd of November '19, we held our first ever Halloween Deadlift, Fundraising & BBQ Meet – The Night of The Living Deadlift. Everyone dressed up in costumes, many deadlifts PRs were set and the evening ended with lots of grilled meats. Most importantly, we managed to raise $785 towards the Muscular Dystrophy Association (Singapore) thanks to your generous donations. We look forward to our next Night of the Living Deadlift in 2020!
Starting Strength Training Camp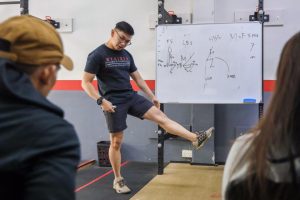 We held our first ever Starting Strength Training Camp on the 3rd of November '19 covering The Squat. The squat camp started off with a lecture on strength, physics and the mechanics of the squat. Thereafter, everyone put what was just discussed into practice and got under the bar while being coached. The camp ended with a lecture on programming followed by a Q&A session.
A big thank you to all that attended, especially those who flew in specifically to attend the camp. We had a blast teaching/coaching the squat and we hope that you found the session both beneficial and enjoyable.
We're planning to hold more lifting camps in 2020 so do follow our Facebook or Instagram page to stay updated.
Non-Strength Training Talks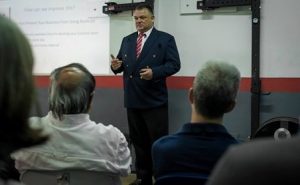 At Hygieia Strength & Conditioning, our main focus has and always will be on getting our clients strong. We also firmly believe in building a community that supports each other – not just the physical endeavour of getting stronger but intellectually as well. We created a platform for our clients to share their immense wealth of knowledge and experience with us.
Mr Martin Schweiger very graciously offered to speak at our first talk, held on the 17th of August '19. Speaking from 23 years of experience working with startups as a patent attorney, Martin's talk "Innovation Strategy – How To Avoid Going Bankrupt With Your New Business Idea" gave many insights into why most startups fail.
If you're planning to go into or are already in the eCommerce business in Southeast Asia, you shouldn't miss our next talk happening on the 11th of January. Mr Dale Mulert, Head of eCommerce at SingPost has very graciously offered his time to share his expertise and speak about managing the complexities and launching a successful eCommerce entry in Southeast Asia. You can get your tickets to the event here.
Once again, a very big thank you to all our clients for your continued support! We are looking forward to the New Year and have a whole host of events planned for 2020. Hope to see you there!