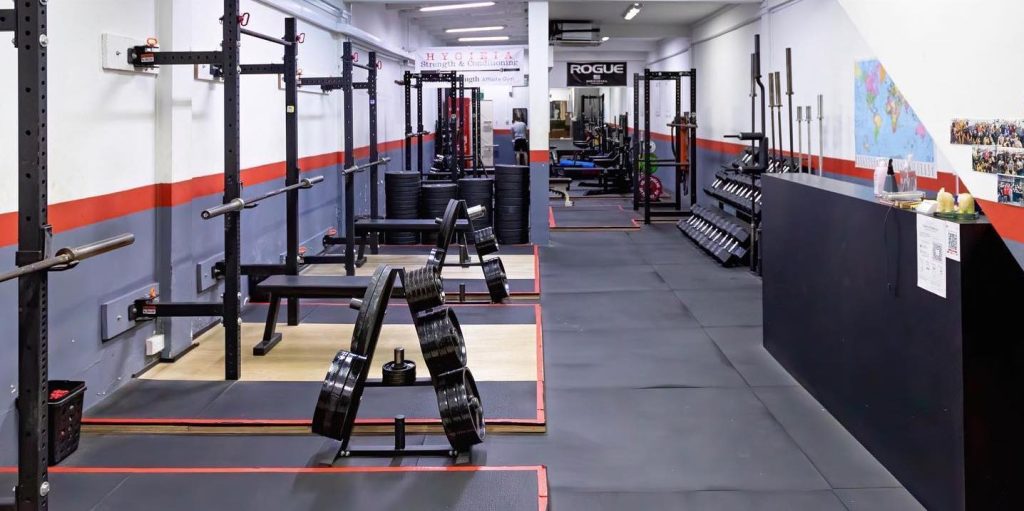 It seems like it was only yesterday that Hygieia opened its doors. In what feels like a blink of an eye, we're now celebrating our 5th anniversary.
First up, a very big thank you to everyone for your ongoing support. Thank you for your trust in us, and for referring us to your family and friends – we really appreciate it. Hygieia's growth has been totally organic and we couldn't have come this far without you.
We'd like to share with you what we've been up to.
The pandemic period was tough but rewarding
The big story, of course, is Covid-19. It came out of nowhere and hit a lot of service businesses, like hospitality and F&B, hard. Gyms weren't spared either.
During the first lockdown (a.k.a the 'circuit breaker') in 2020, we had to shut down the gym as we were deemed "non-essential". To be honest, sitting at home for about two months with practically zero revenue wasn't the most pleasant thing in the world – it wasn't an easy time at all.
Shutting down also meant zero operations – we couldn't do anything at all. All classes were cancelled. Nobody could train, much to the disappointment of everyone. Still, we tried to work around it, by loaning out equipment to those who wanted to train at home, and by offering online coaching services.
However, one good thing did come out of this shutdown – this forced break gave us time to revamp our website and streamline our services.
When we reopened about 2 months later, there were ever-changing restrictions that prevented us from operating as per usual. Then in 2021, the number of Covid cases spiked and we faced periods where there was 'heightened alert' protocols for 6 weeks (May and June), back to normal for 4 weeks, then 'heightened alert' protocols again for another 2-3 weeks.
During these periods, we couldn't operate indoors. Under health protocols, we could only operate outdoors, with a maximum of 2 persons. This number included the coach, which meant that only 1-to-1 personal training was allowed. On top of that, we spaced out each session by 15 minutes to minimise intermingling.
Taken together, all of these meant greatly reduced capacity. And we never knew if or when we might have to shut down again.
I don't know how we would have made it, if you hadn't stuck with us through thick and thin. Each time we were forced to shut down, you came back to train as soon as we re-opened. I can't express how much your continued faith in us means to me – it kept us going through the uncertainty.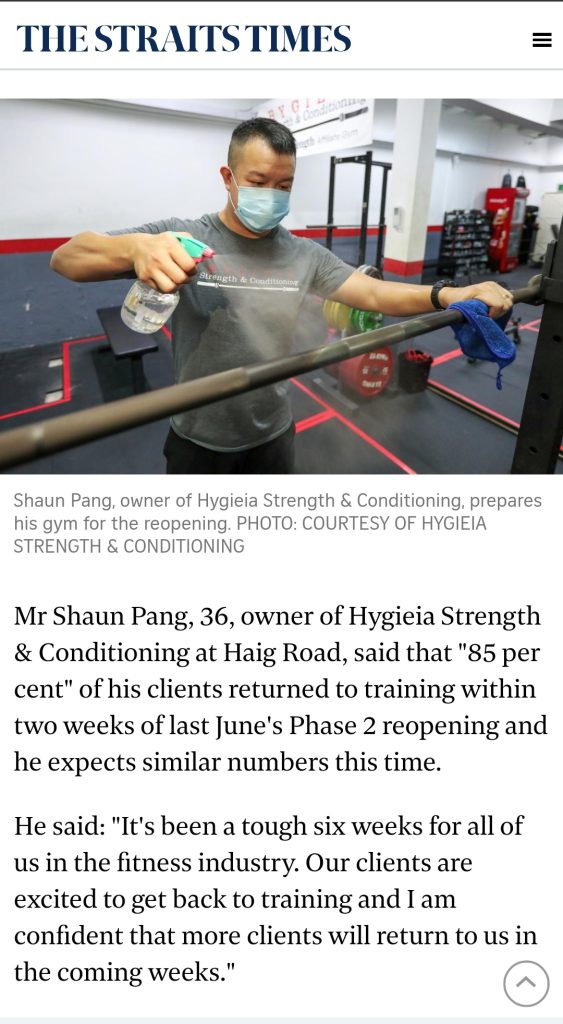 To our wonderful clients, thank you for your continued support.
Thank you for continuing to train at our outdoor setup, during the midday heat, or with wet floors when it rained.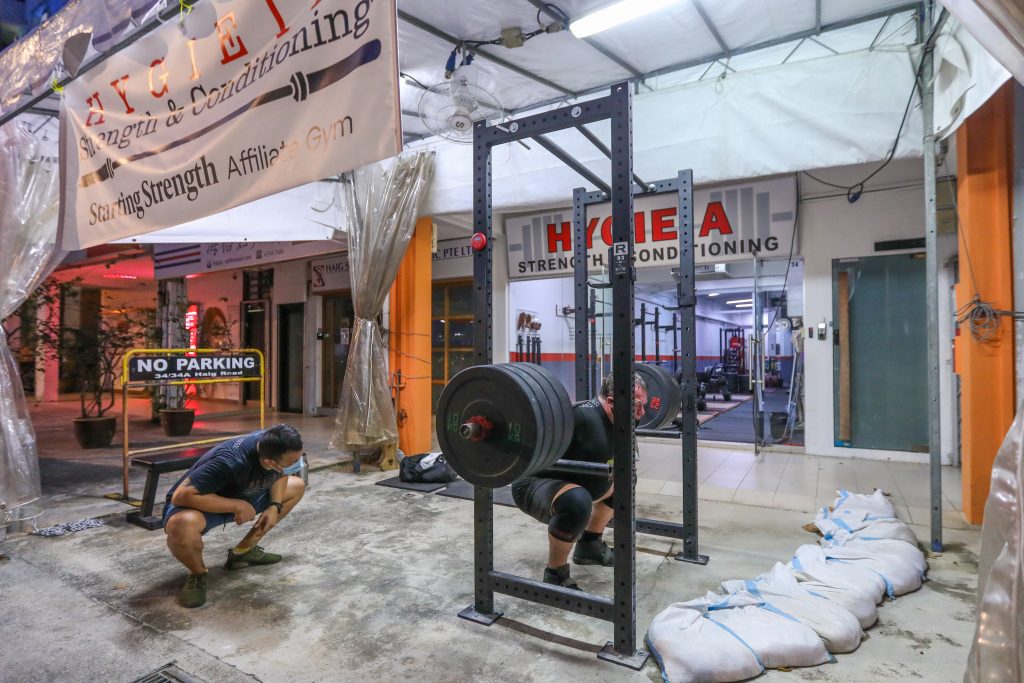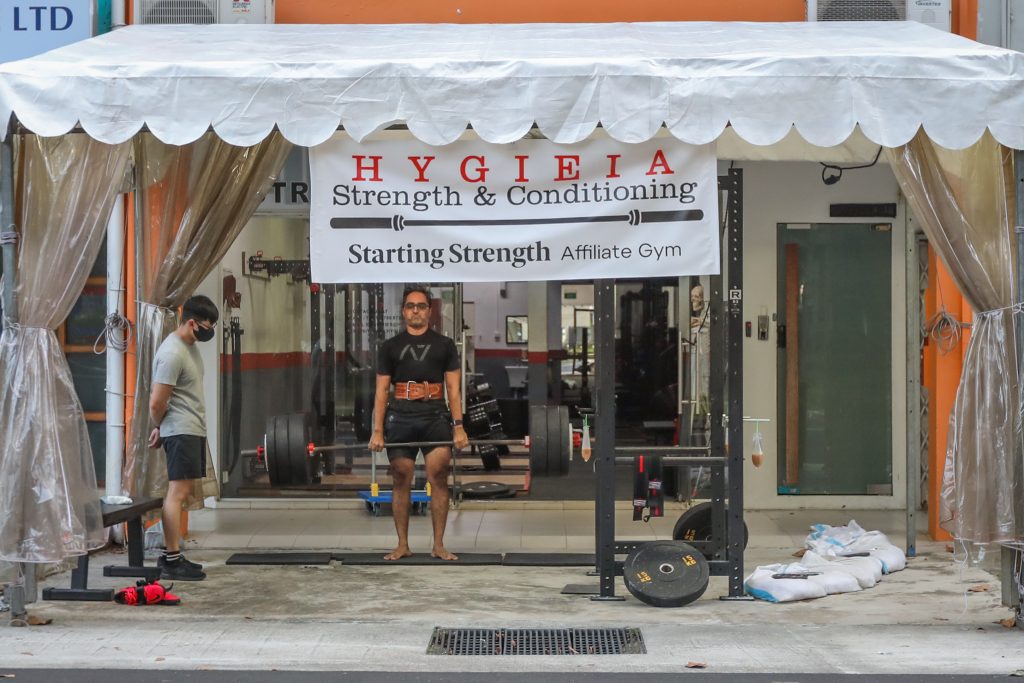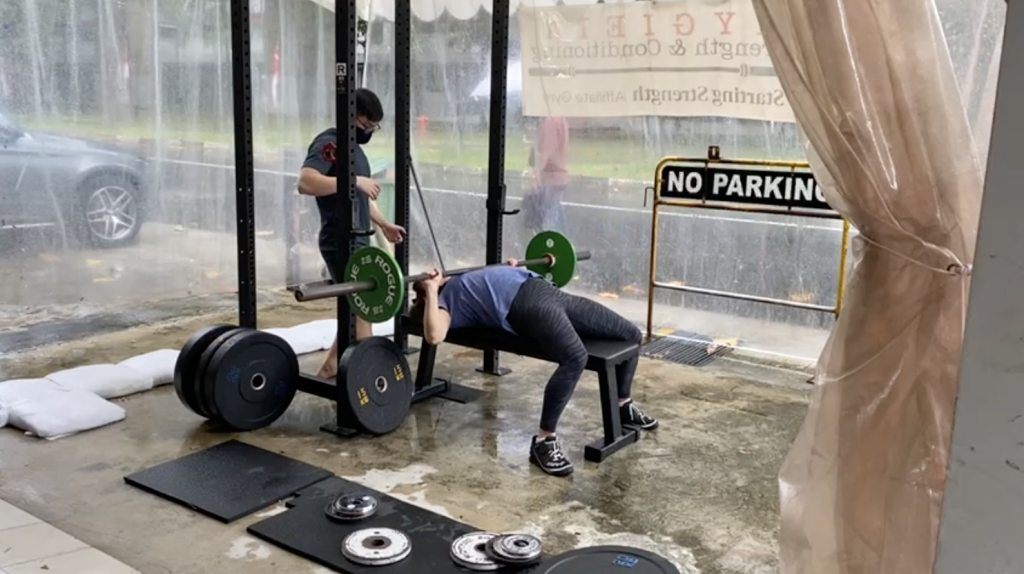 Thank you for accommodating to our tight schedules and working around the restrictions.
Most of all, thank you for your commitment to showing up and training hard. It inspires us to continue providing the best coaching that we can, and it means everything to us that you were there during difficult times.
2021 was a year of big achievements
It wasn't all bleak though – we were pleasantly surprised by some positive developments in 2021.
Our clients broke national records for powerlifting
At the Singapore Powerlifting Open (SPO) 2021, the first physical powerlifting meet since the pandemic, two of our clients broke national records.
Huan Kiat, Fintech Director at Phillip Securities, is a Master 1 lifter who has been training with us for 4 years. At SPO '21, he squatted 225.5kgs, bench pressed 125kgs and deadlifted 240kgs, breaking the Master 1 U120 national record in the squat and deadlift. This is an increase of 5.5kgs on the squat, 10kg on the bench press and 20kg on the deadlift since his previous PR attempts done a year ago at our Online Powerlifting Meet.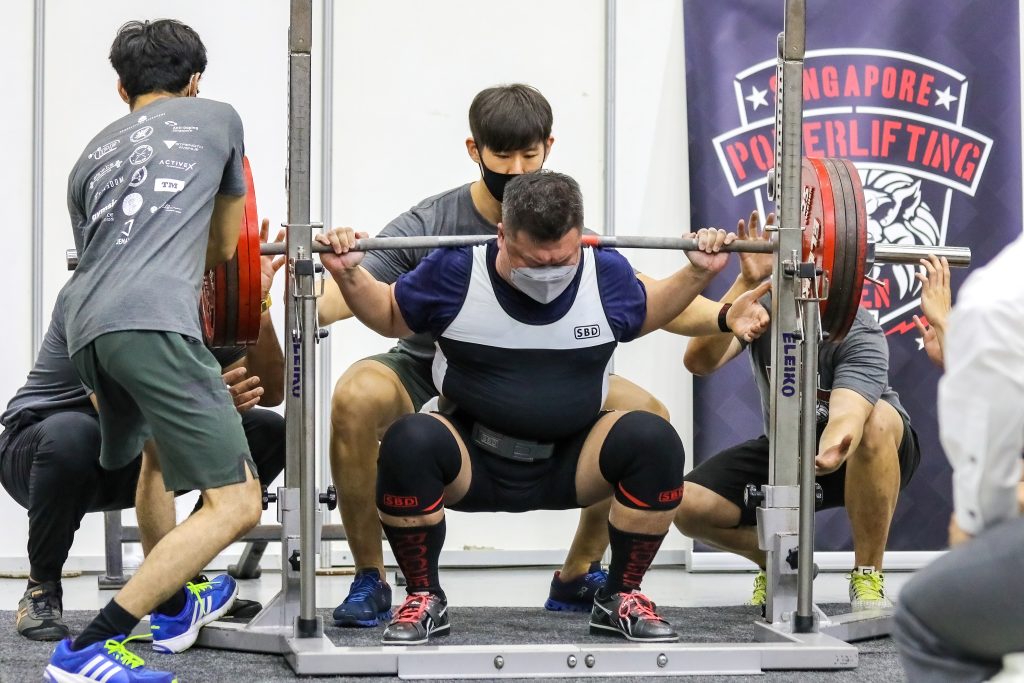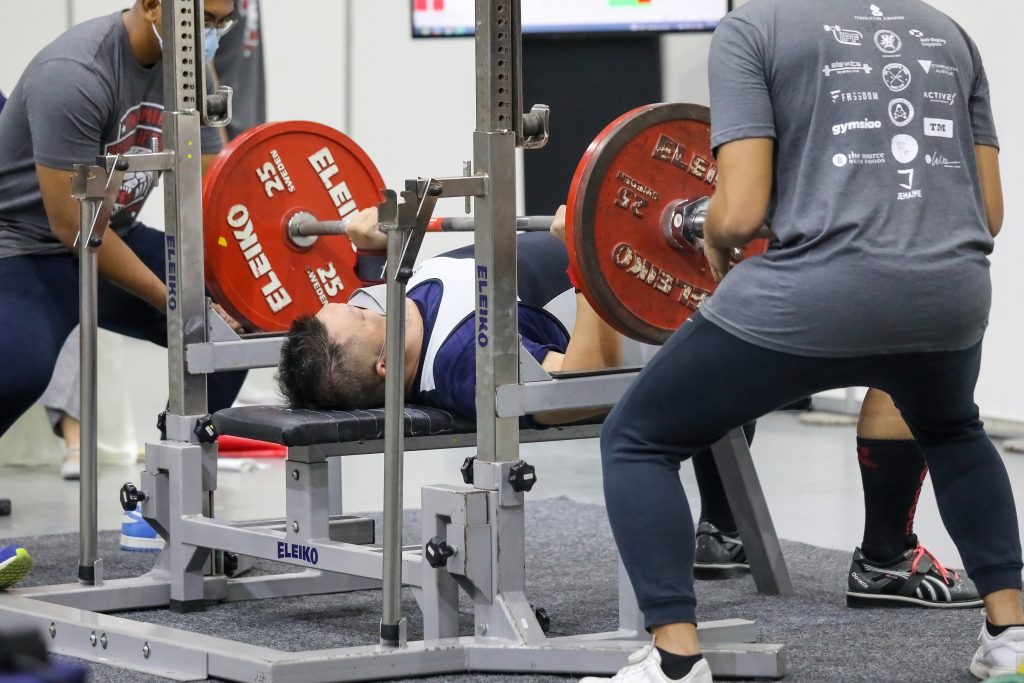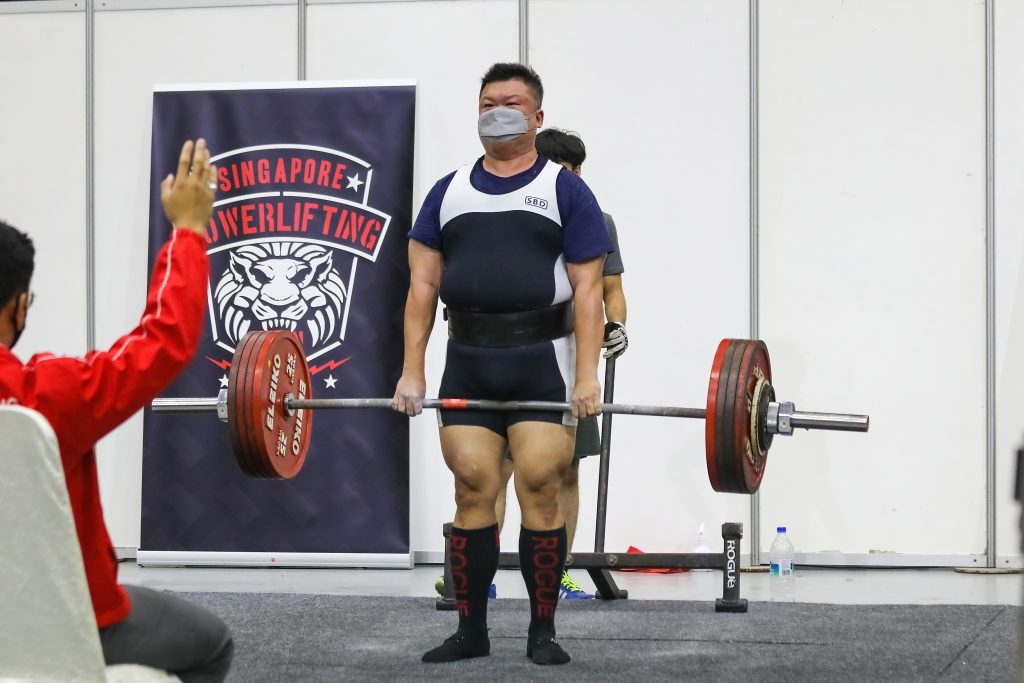 Patricia is Master 3 lifter who broke four national records. She squatted 70kgs, benched 37.5kgs, and deadlifted 115kgs – breaking all 3 records as well as the total record. She was featured in the Straits Times, not just because of her records, but also because she reversed her osteoporosis with strength training.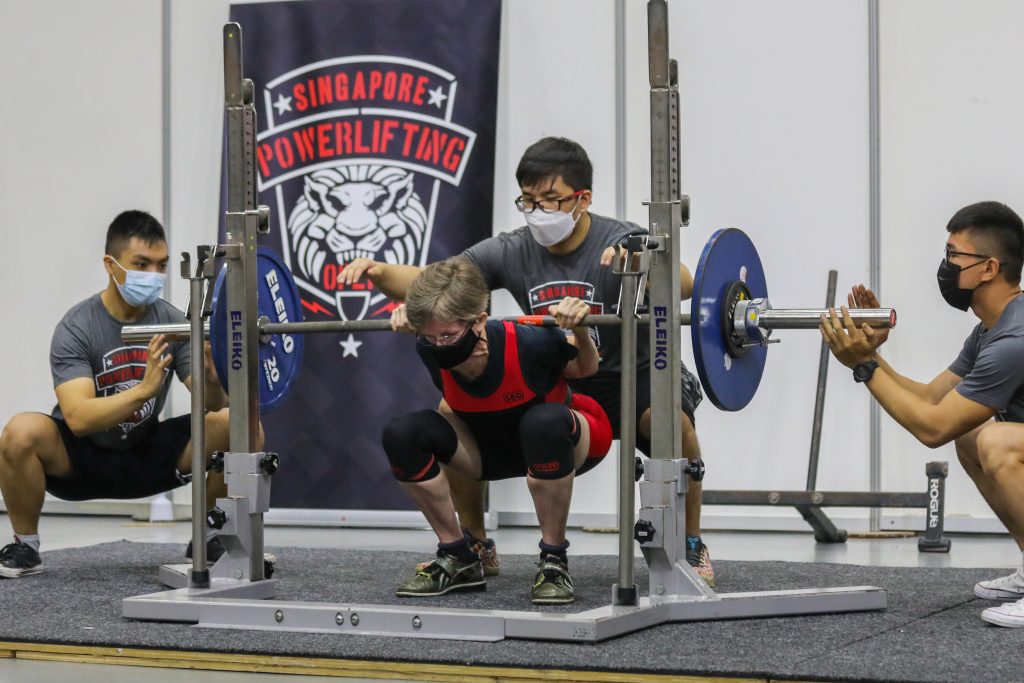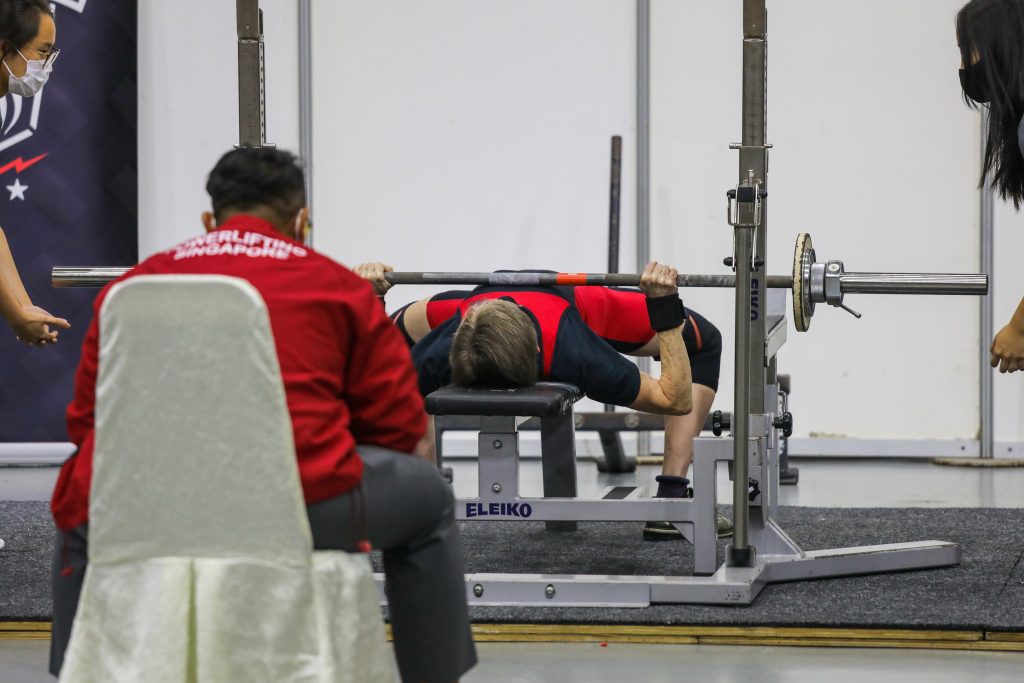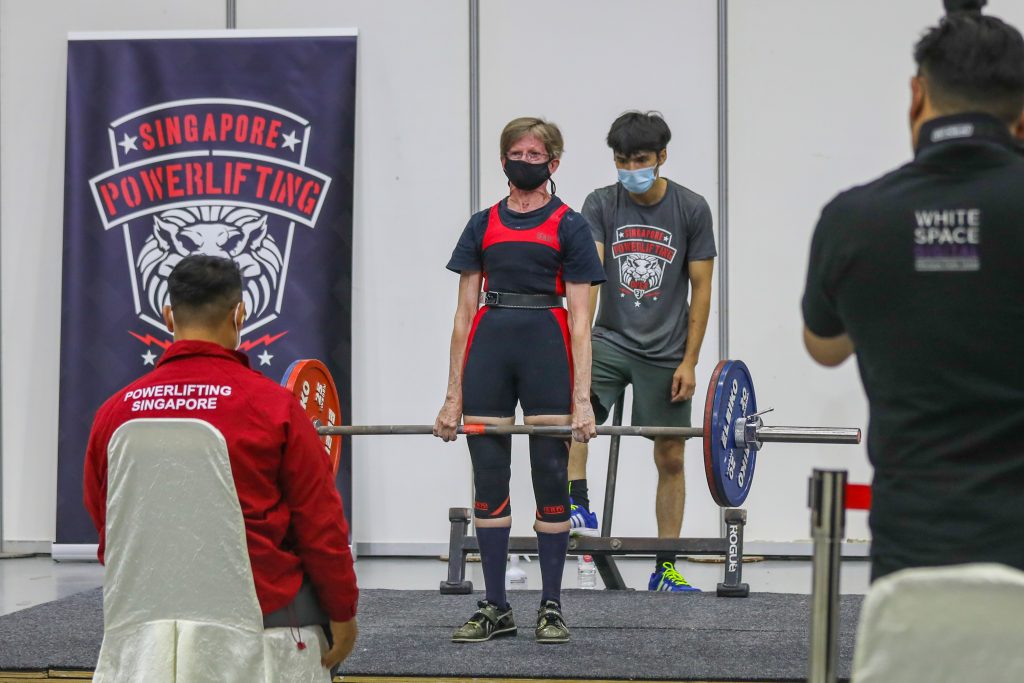 Our clients are normal people with normal lives, not pro athletes or genetically gifted freaks. While Patricia and Huan Kiat had newsworthy achievements, we know that all of you train hard in the gym, smashing your own personal records.
We see this great attitude on a daily basis – your passion, your commitment and your effort – it's truly an honour to work with you.
We partnered with professionals to offer nutrition advice
Nutrition is a very important aspect of training – what you eat affects your training. Over the years, many of you have asked us for nutrition and diet advice to support your training.
While we've always shared our knowledge, our core expertise is about barbell strength training. To serve you better with expert advice, we decided to partner with Dr Naras Lapsys.
Dr Naras is an accredited dietician who specialises in healthy ageing. He runs a bespoke nutrition and longevity consultancy dedicated to helping people live healthier and longer lives. Because of his individualised approach, he can provide advice that is tailored to your needs, lifestyle and training goals.
Our goal for you has always been sustainable training and eating habits, so that it can be maintained over the long term. With a dietician that's familiar with what we do in the gym on board, we're confident that this collaboration will provide you with value to better achieve your goals.
We're attracting more older and female clients
This one excites us the most.
When we first started, our client profile was "normal" – that is, mostly guys (with few above middle age). They were brought over from my freelance days. Less than 30% of our clients were female. This was quite typical for strength gyms back in 2017.
But I always had a small handful of older clients. And they were incredibly inspiring – it's very satisfying to witness these older clients get stronger, and it's especially awesome to see how strength positively affects their lives. So I always knew I wanted to work with older adults. Before the gym even opened its doors, the focus was on growing this particular demographic.
Over the years, we've gradually increased our number of older clients. Right now, older adults, especially women, make up our fastest growing segment – ladies now make up 46% of our clients. I suspect it's got to do with Pat's article in the Straits Times which help spread the benefits of strength training, as well as word of mouth among our existing older clients. Currently, our most senior consistent client is 74 years old (the most senior lifter we've ever worked with is 79 years old).
After we compiled the data to find out what our client breakdown is, we were chuffed to find out that we have more clients over the age of 60 years old than below 30 years – how cool is that!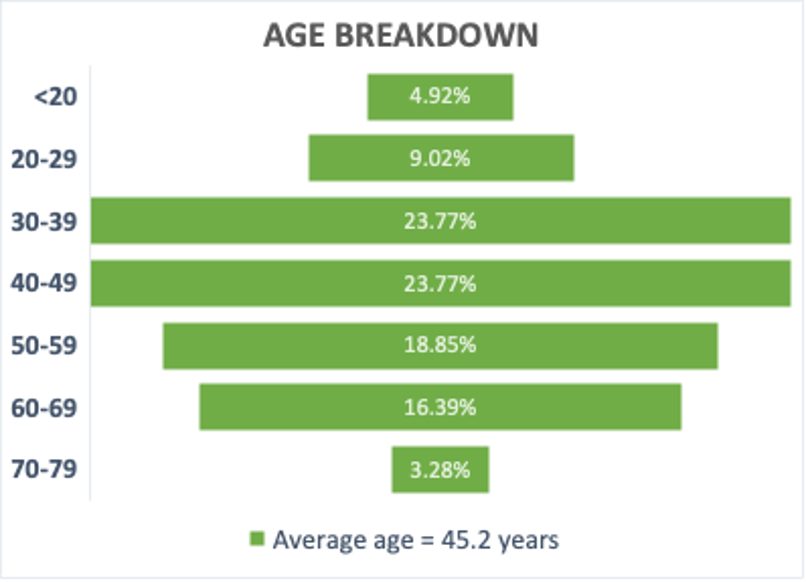 When older clients come in for the first time, they're usually surprised. They expect to see lots of young people, especially guys. But that's not the case at Hygieia. When they look around, it's mainly older adults. And increasingly, older ladies.
So many of you have told us that it's a relief to see other older adults just like yourselves in the gym lifting barbells. It's comforting, because you can chat with people just like you, share your experiences, connect and have a sense of camaraderie. They also share that gyms can sometimes appear intimidating. Even more so if you don't think you belong. We're glad that we can provide a gym for this under-represented group.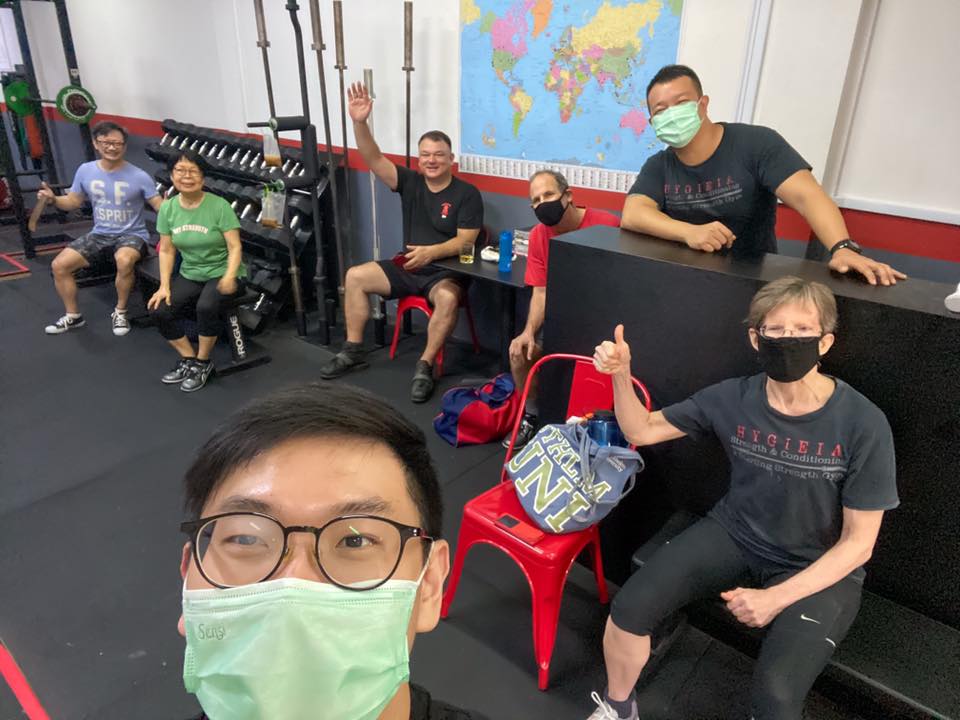 We truly believe that strength is the key to physical independance for older adults. It's our hope that more of you start making the decision to get stronger.
Looking ahead to 2022
This year, we'll double down on what has worked well so far.
We want to continue raising awareness among older folks about the importance of strength. So we'll be focusing our efforts on getting more older people to start lifting and getting stronger. The most senior client we ever had was 79, so if you know of anyone even more senior who'd like to get strong, please connect them to us. It'll be really cool to get people in their 80s and 90s to start lifting like our fellow coaches have done!
We'll also continue with our initiative to offer what you need to achieve your goals. Training doesn't happen in a vacuum, so if there are any other services or activities that you think could support your training, please tell us. We'll find a way to provide it.
The past year or two has taught us that you can't really have a fixed plan…but you can deal with things if you're prepared to be adaptable.
One thing's for certain. We're amazed at the resilience of our community. Hygieia isn't just a gym, it's about our people. Hygieia is about community.
So thank you for showing up to train, and for supporting each other.
Thank you especially to Dr. Low, Martin, Michell, Patricia, Raj, Ritu and Teck for staying with us since the beginning of the gym (some from even before Hygieia was conceived), never failing to support us despite difficult times, and encouraging us along the way.
Thank you for giving us the opportunity to make a living, doing what we love to do. All of you are an inspiration, and it has been a privilege to be your coaches.
To everyone, a big thank you!
We're hoping to hold our usual anniversary BBQ and physical meets soon. Until then, see you at the gym!
To see how far we've come, read about our early days at the history of Hygieia.